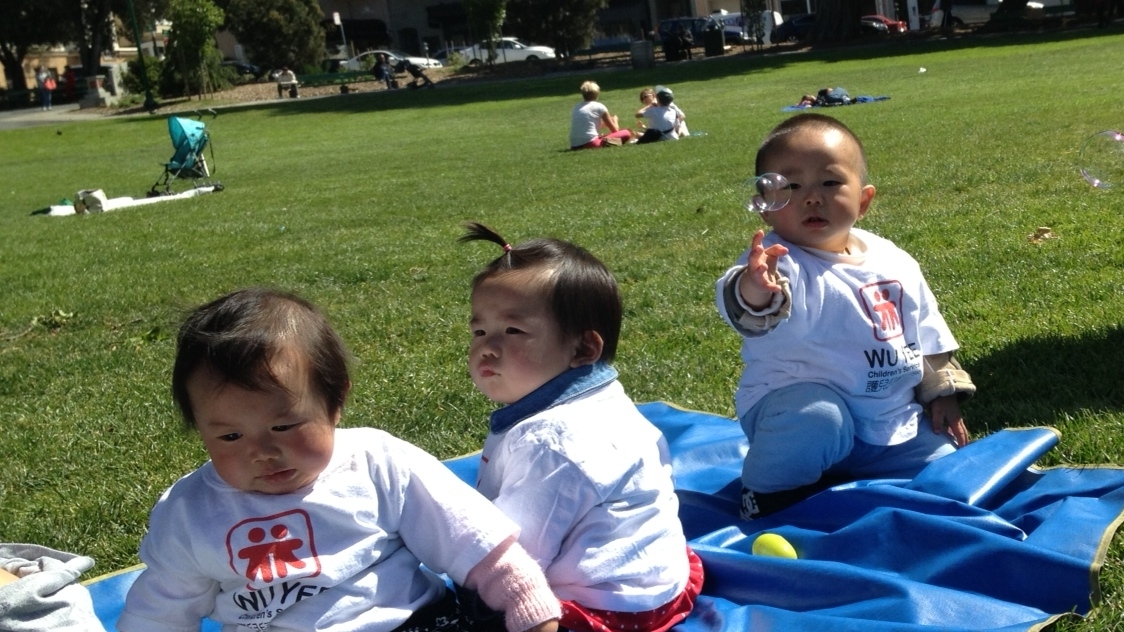 ABOUT WU YEE
Wu Yee Children's Services connects diverse families throughout San Francisco to high-quality early care and education programs that meet their unique and individual needs. The phrase "wu yee" means "protector of children" in Cantonese, and children are at the heart of everything we do. Our mission is to create opportunities for children to be healthy, for families to thrive and for communities to be strong. Support our work ->
Wu Yee provides comprehensive early care and education at no cost through our Child Development centers, Family Child Care homes, Prenatal Care services, and Home Based programs.
Wu Yee connects parents and caregivers to affordable child care options, payment assistance (Early Learning Scholarships), workshops, playgroups and more to support the whole family.
CHILD CARE PAYMENT ASSISTANCE (ELS)>
Wu Yee expands access to quality care by offering training and business development resources for early childhood educators to start or expand a family child care home business.
Join us on October 16 for our Wine & Dine Benefit at Bluxome Street Winery!