The Connecting Children to Nature Project is a community action project to provide San Francisco's youngest children access to high quality environments and increase access to natural materials. Funded by First 5 San Francisco, the project partners with educators, leaders, families and community partners, making connecting to nature the right of every child right from the start.
Five of Wu Yee's Infant/Toddler sites received funding two years ago, and with our #Nature4Kids campaign, renovated one indoor space and four outdoor spaces serving 222 children ages 6 months to 5 years old at Little Sprouts Infant Center (Chinatown), Kirkwood and Southeast (Bayview-Hunter's Point), New Generation (Visitacion Valley) and OMI (Ocean Avenue, Merced Heights, Ingleside). The natural spaces have had a great impact for the children, families, and staff at the centers!
We are excited to share the completed project results at Cadillac, located in the heart of the Tenderloin. Design consultant John Gunnarson worked with Cadillac's Center Manager Parneet Sandhu, Regional Manager Daisy Hsieh, and Facilities Manager Tony Ehret to develop a plan for the center hall. The team transformed an empty space bringing plants, a gazebo, boulders, a stepping stone path, alcoves with a natural setting for children to play and investigate within, worms to study, a giant log to crawl into, and a block area equipped with natural materials as props for block play.
See the changes, impacts, and lessons that this lovely new space has brought to the center!
THE CHANGES
Research shows that nature rich environments:
▪Support creativity and problem solving
▪Enhance cognitive abilities
▪Reduce attention deficit disorder symptoms
▪Increase physical activity
▪Improve social relations
▪Reduce stress
LEARNING INSPIRED BY THE PROJECT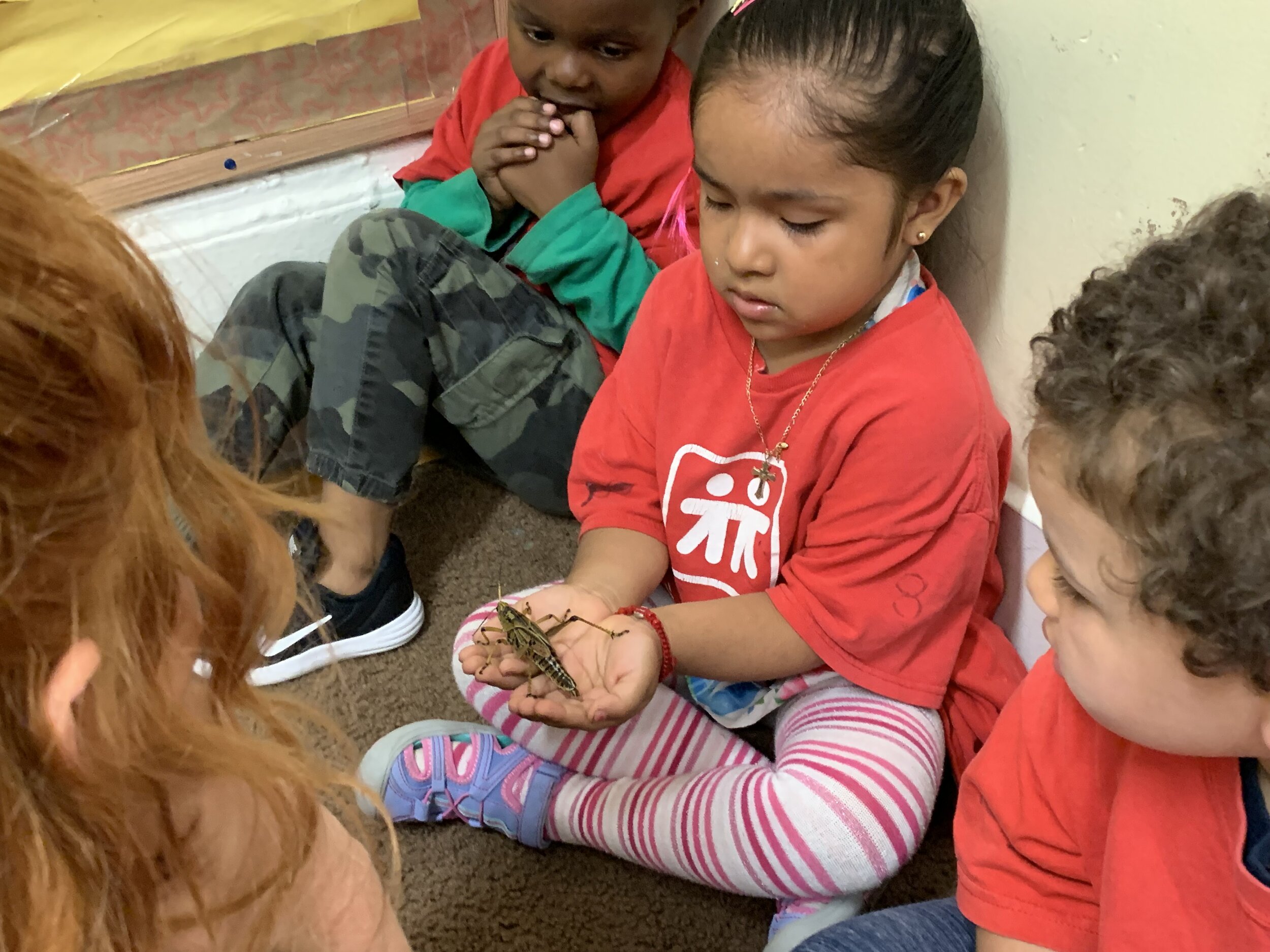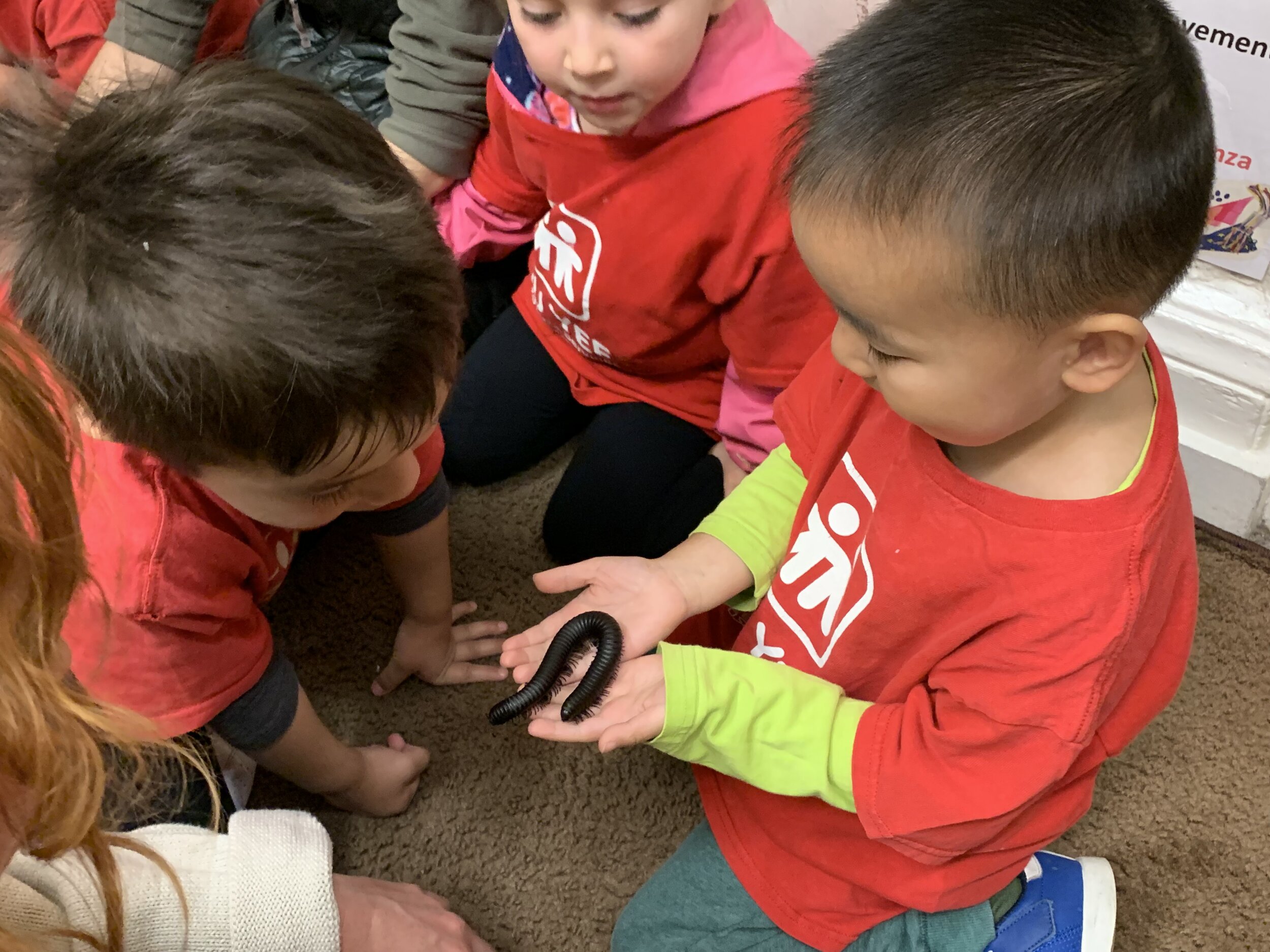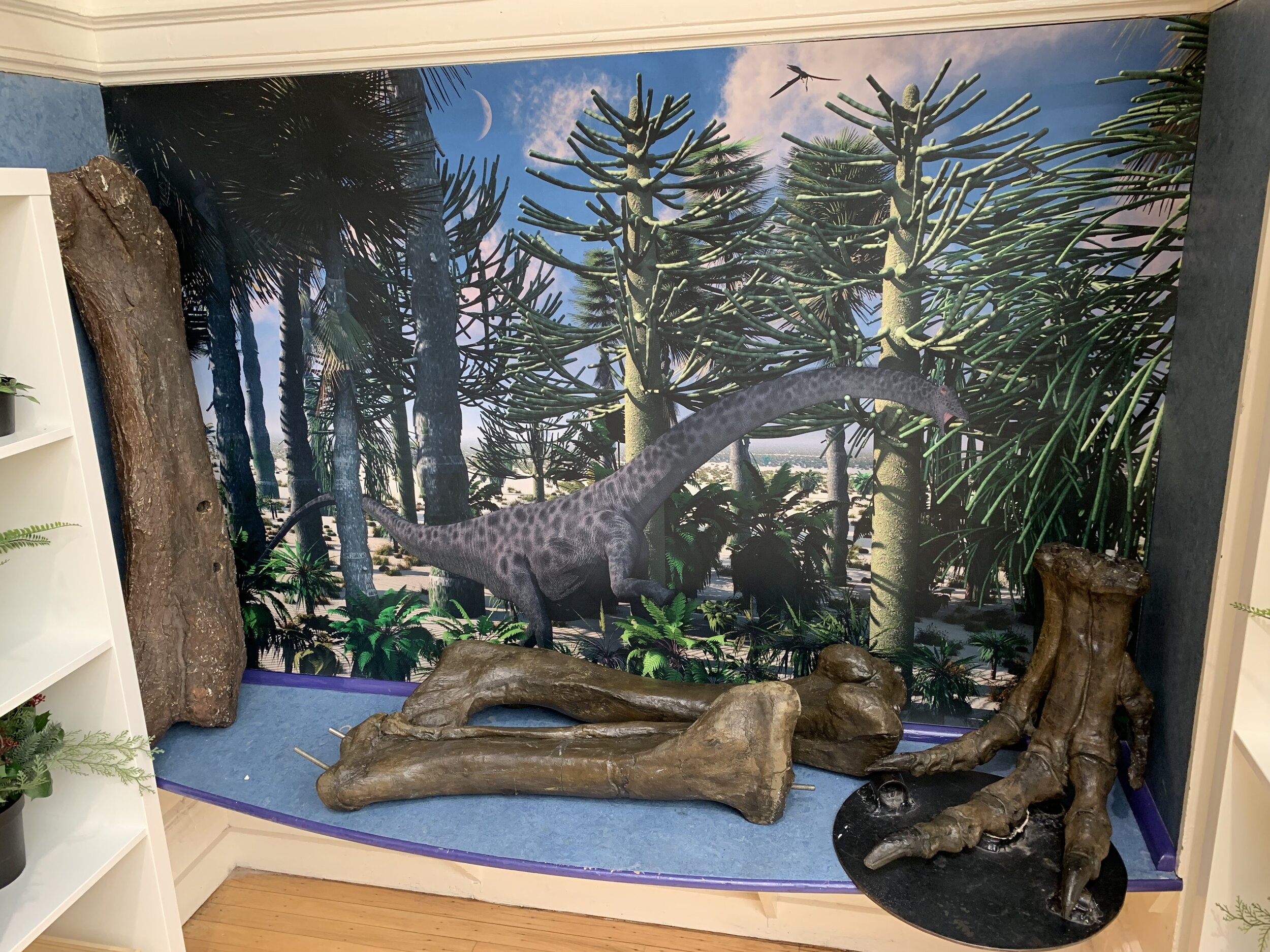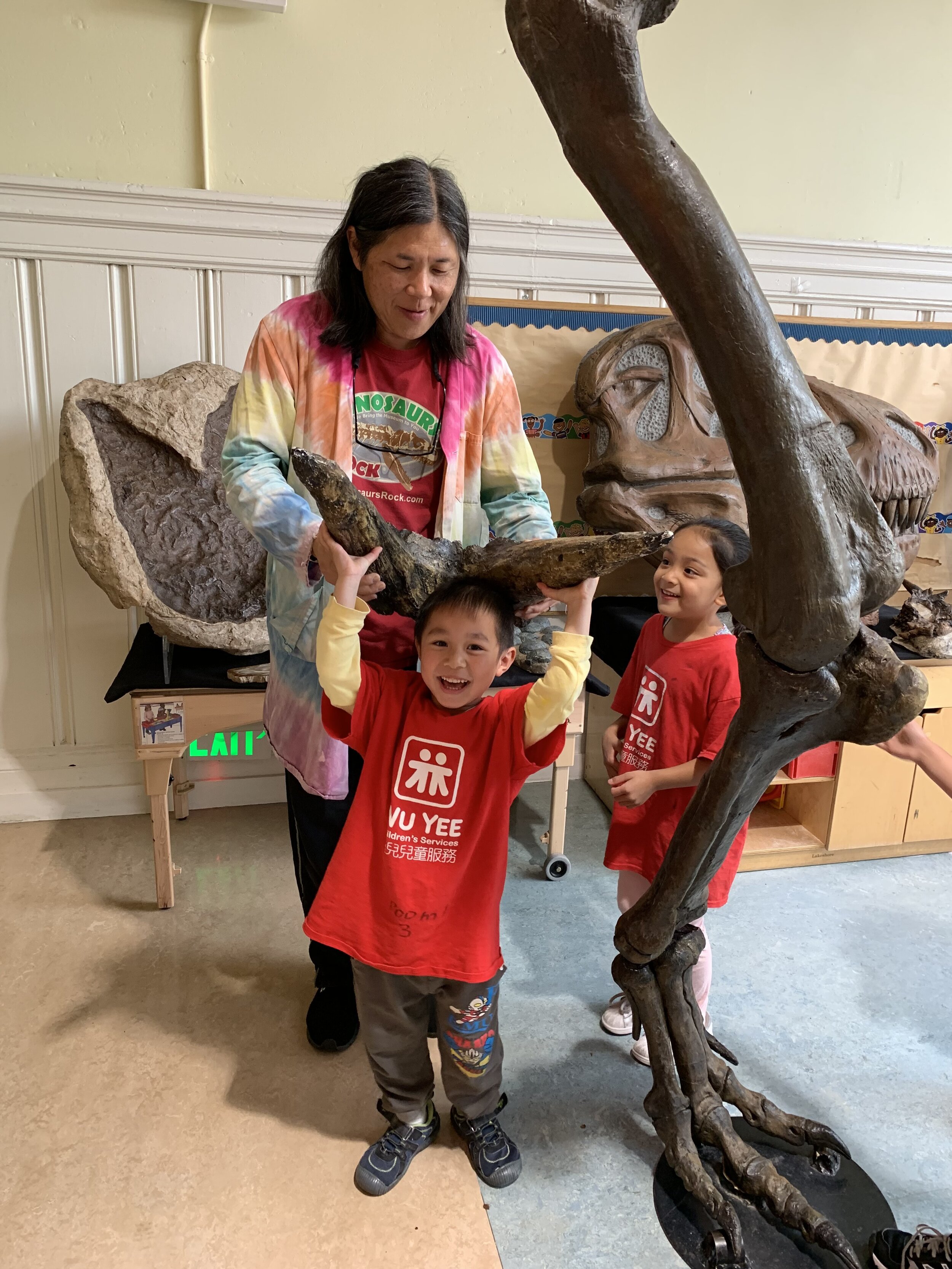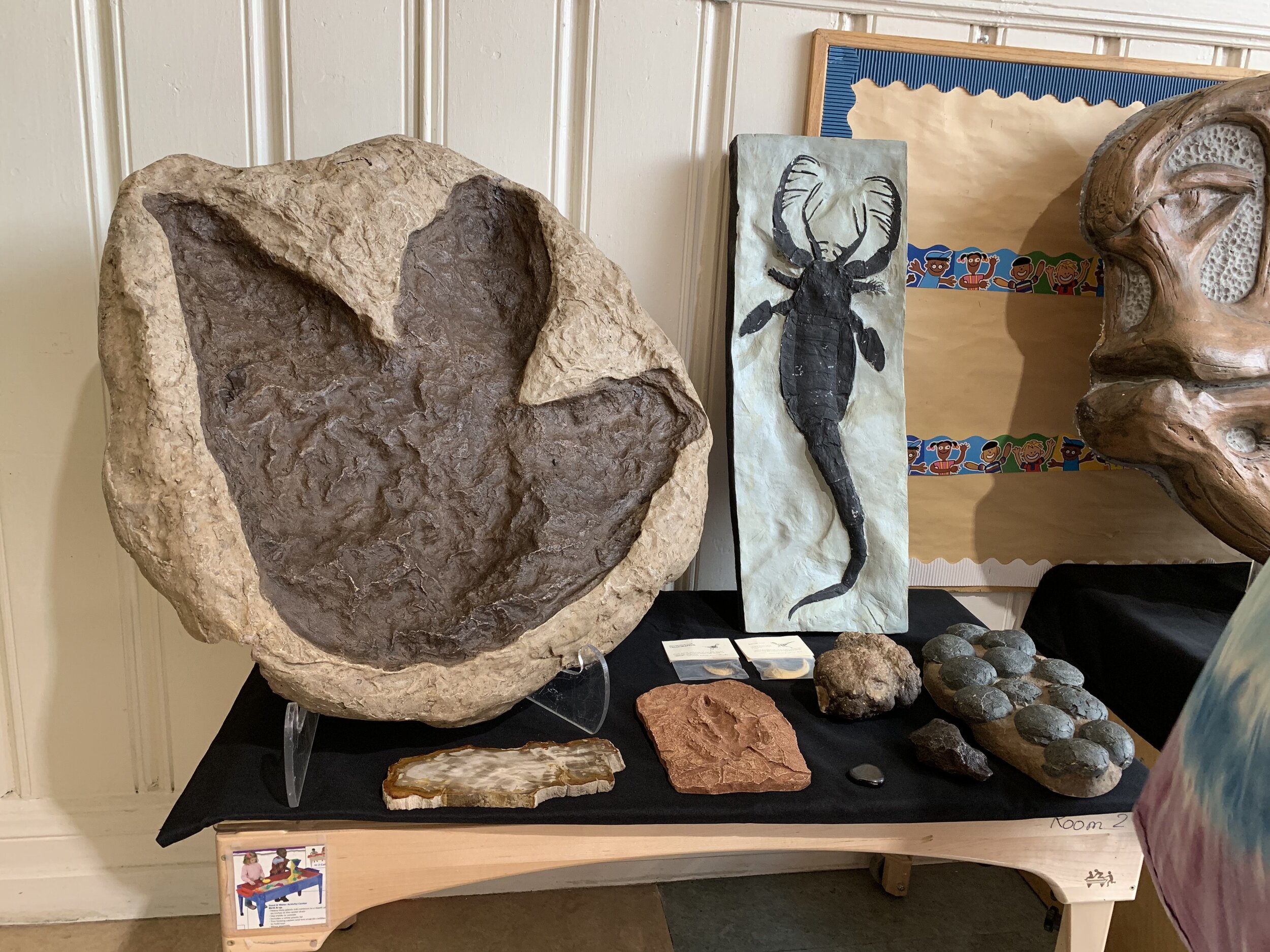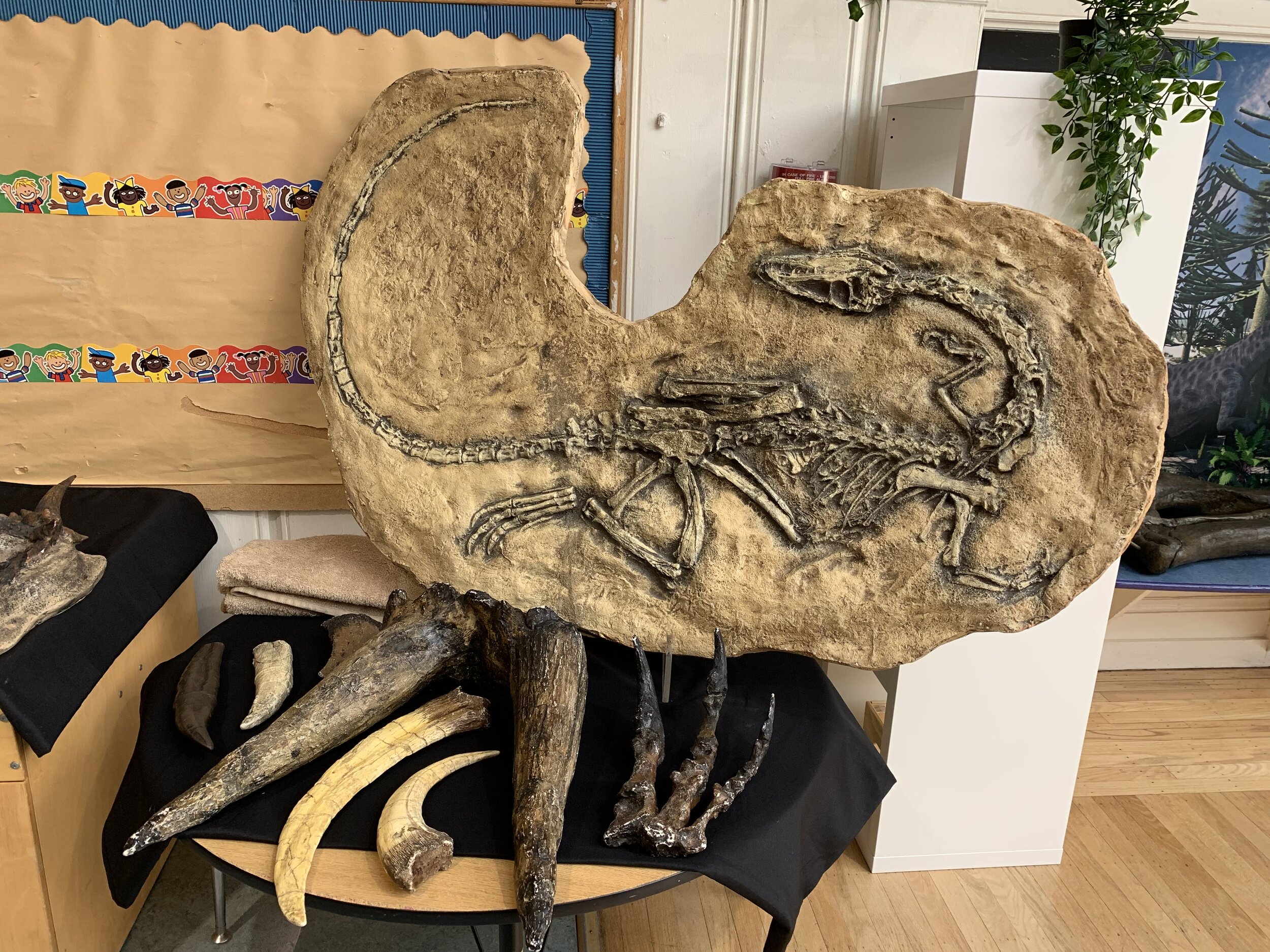 NEXT STEPS
Extend children's knowledge about nature by providing hands on experiences, open ended questions, opportunities to discover nature on their own and embedding experiences with nature in the curriculum and daily routine.
▪Have a picnic (discuss where food comes from and whether the food we are eating grows in the ground or on trees).
▪Conversations about compost. (to make the connection between food, waste, and the nature at work).
▪Create nature art (where students can create pieces of art out of rocks, leaves, sticks, bark, etc).
▪How to recycle (students will often share the information they receive at school with the people who surround them).
▪Study different type of insects and bugs.
▪Organize a nature-inspired show and tell (encourage children to bring something they find from their backyards or nearby parks and ask them to talk about their item. This promotes speech development and creates an opportunity to learn about habitats and ecosystems).
▪Field trip to Golden Gate Park, California Academy of Sciences, Bay Area Discovery Museum.
▪Providing opportunities to care for nature such as watering plants, treating creatures gently.
STAFF AND PARENT VOICES
"This space brings life to the center."
"Live plants and earthworms show children the real nature."
"I like how we infused nature into an indoor space."
"This space looks completely different, the children love it."
"The hall is so lively and welcoming, makes you want to stay."