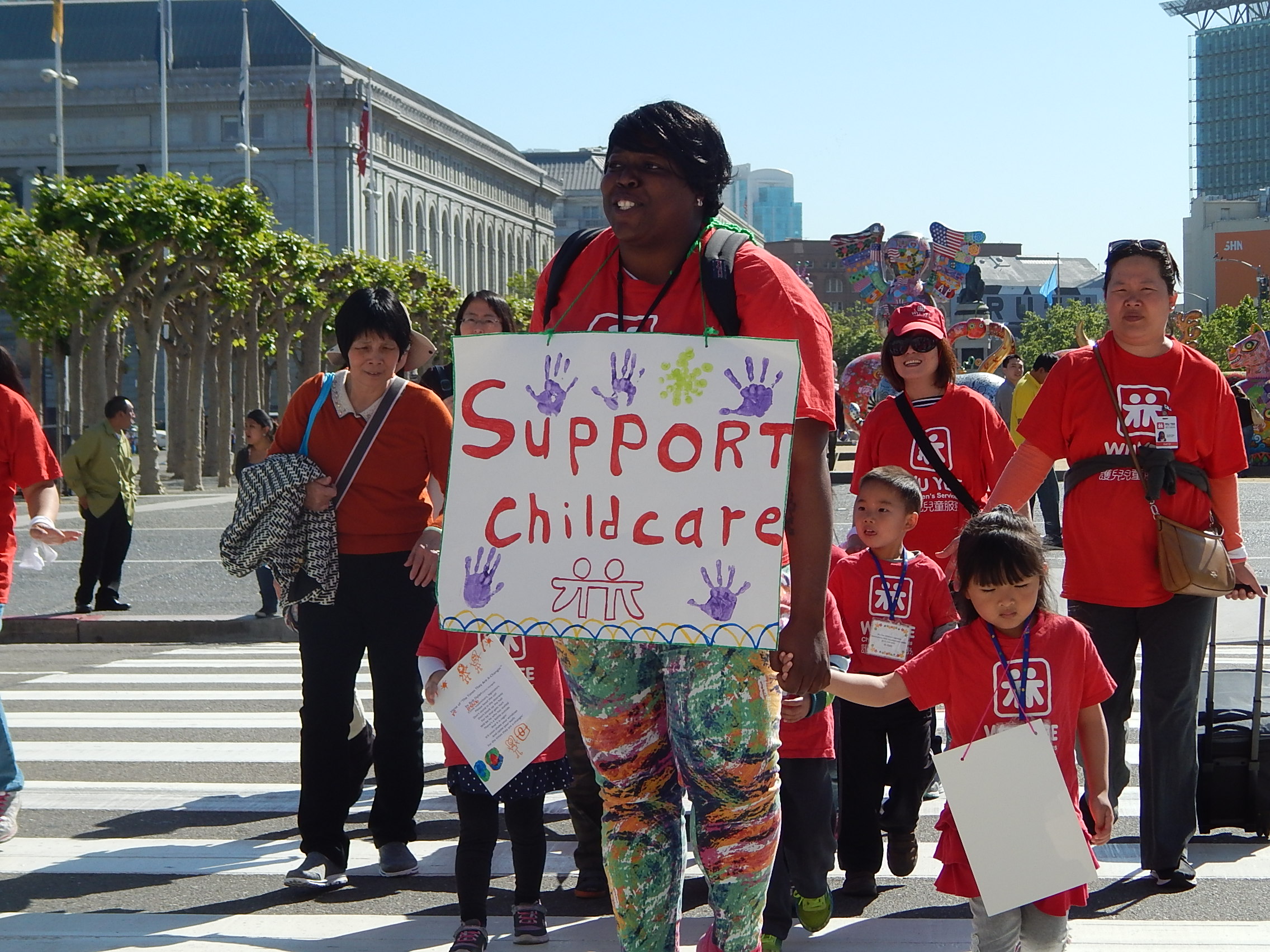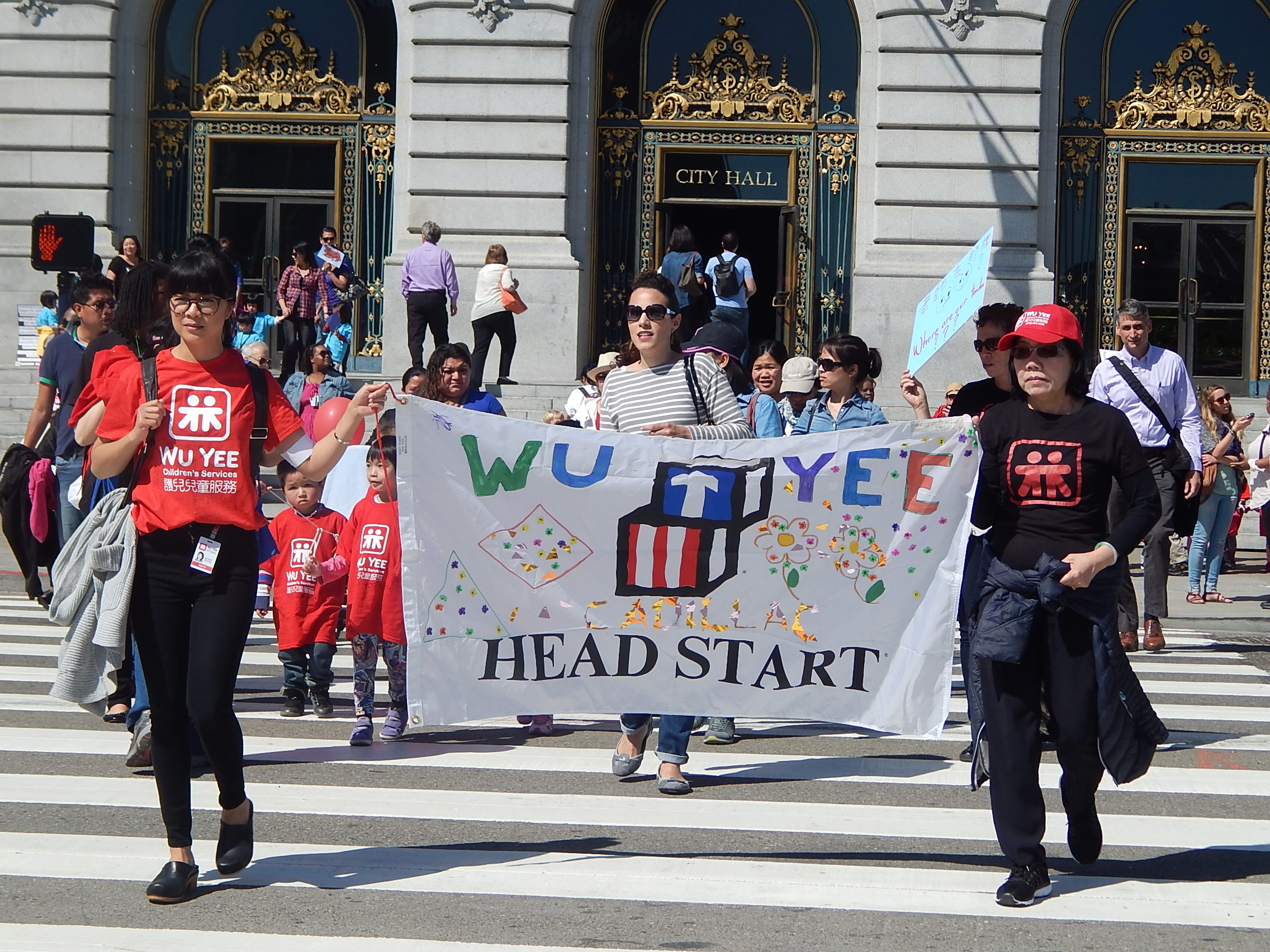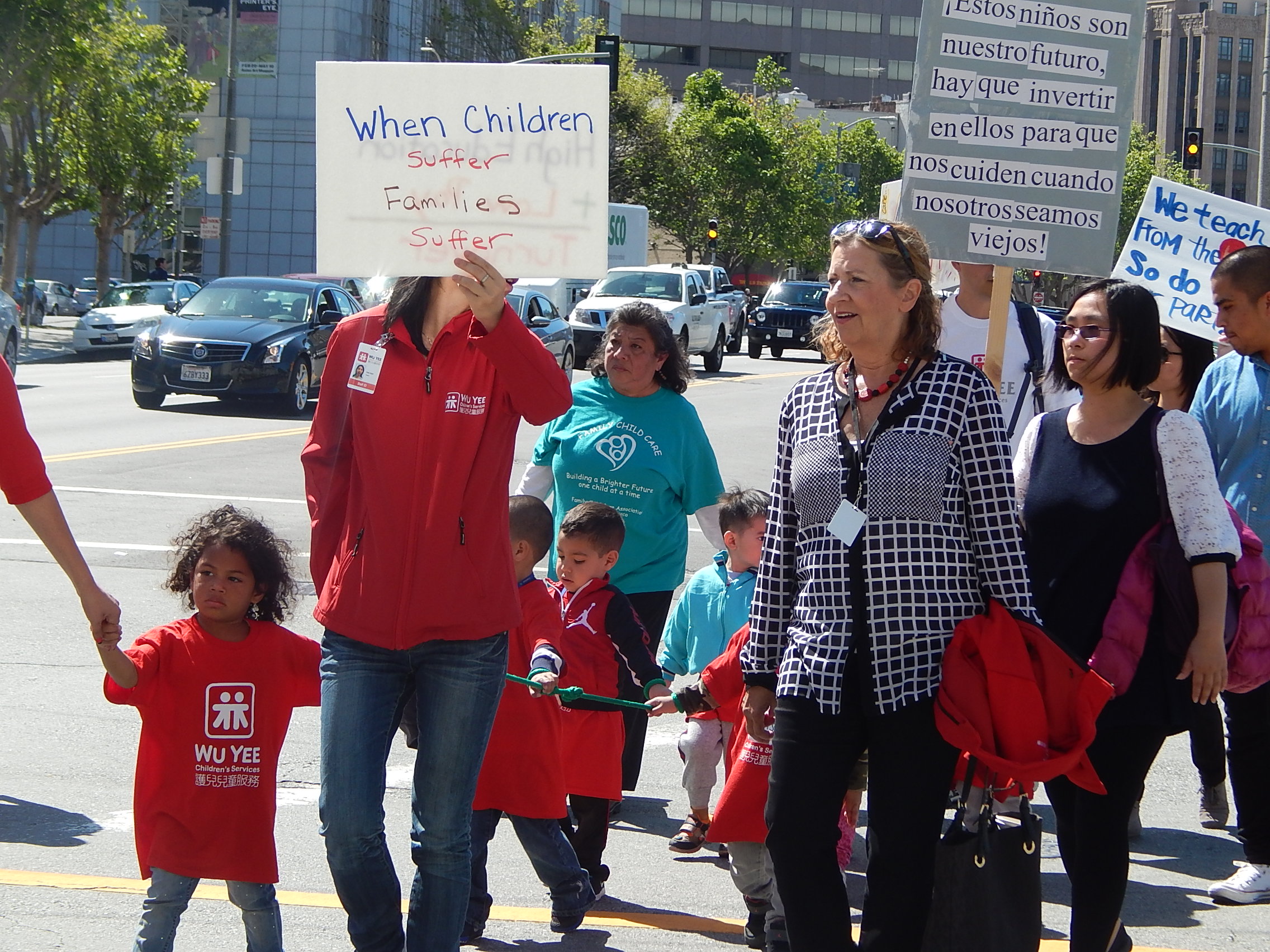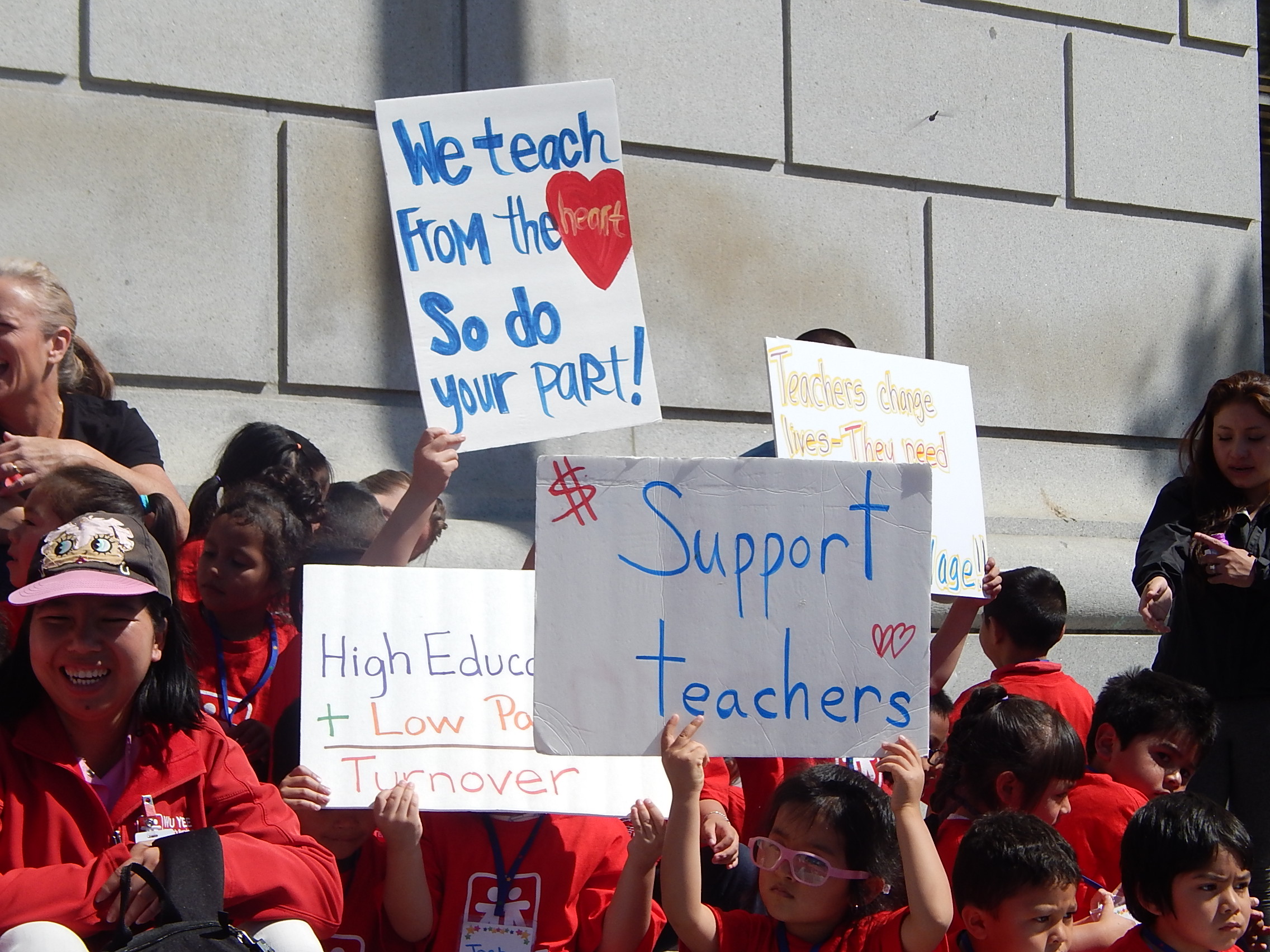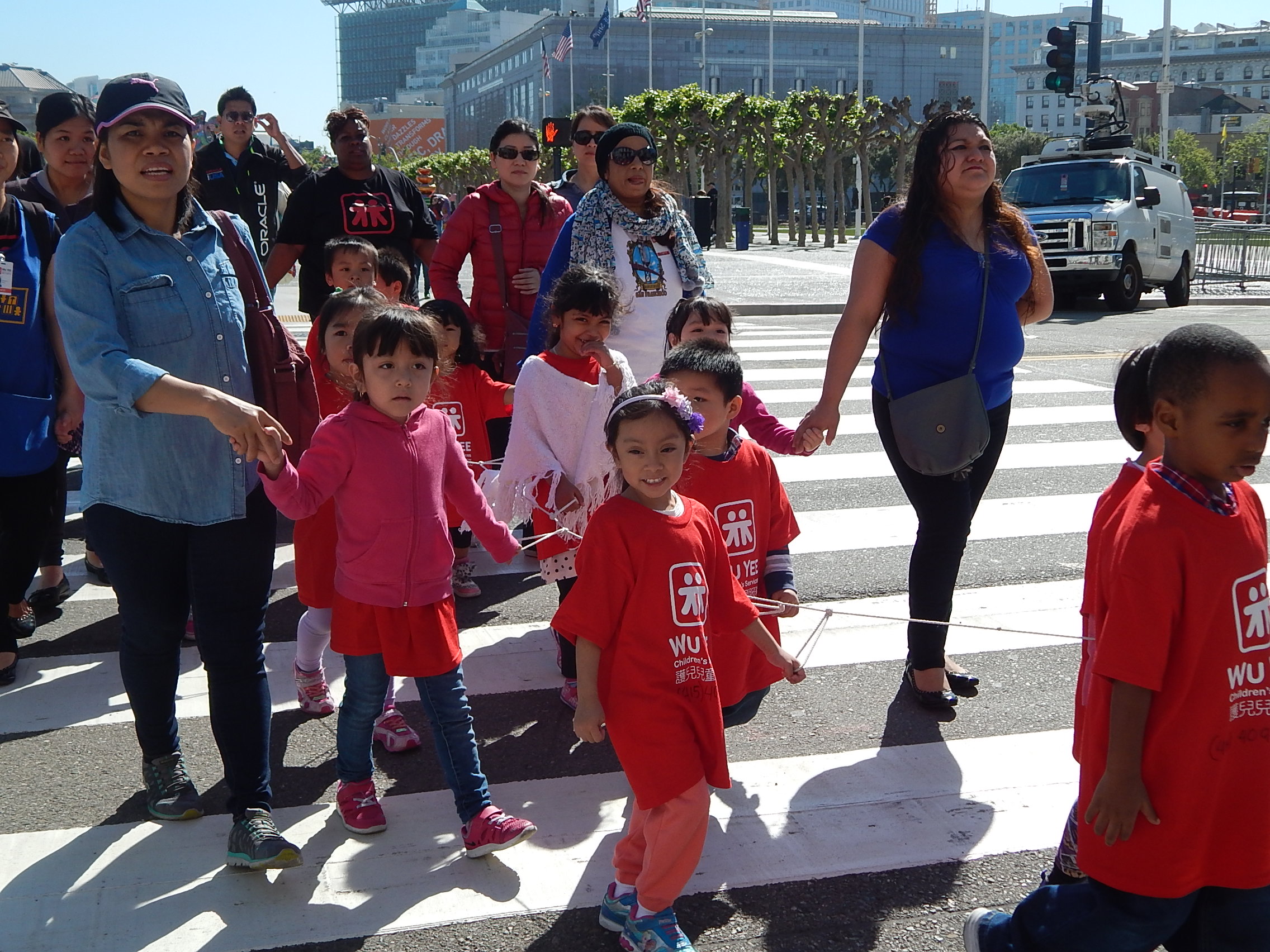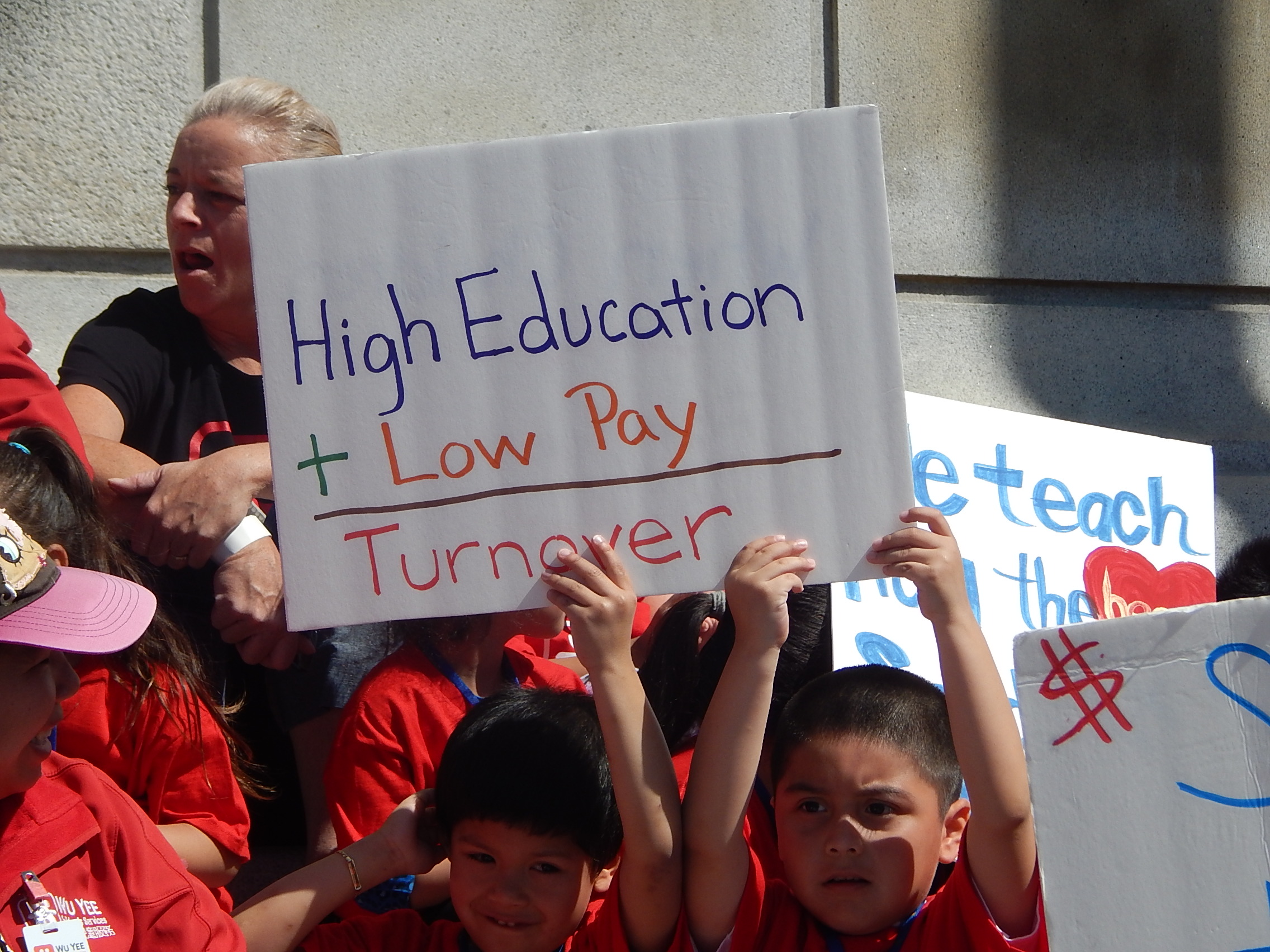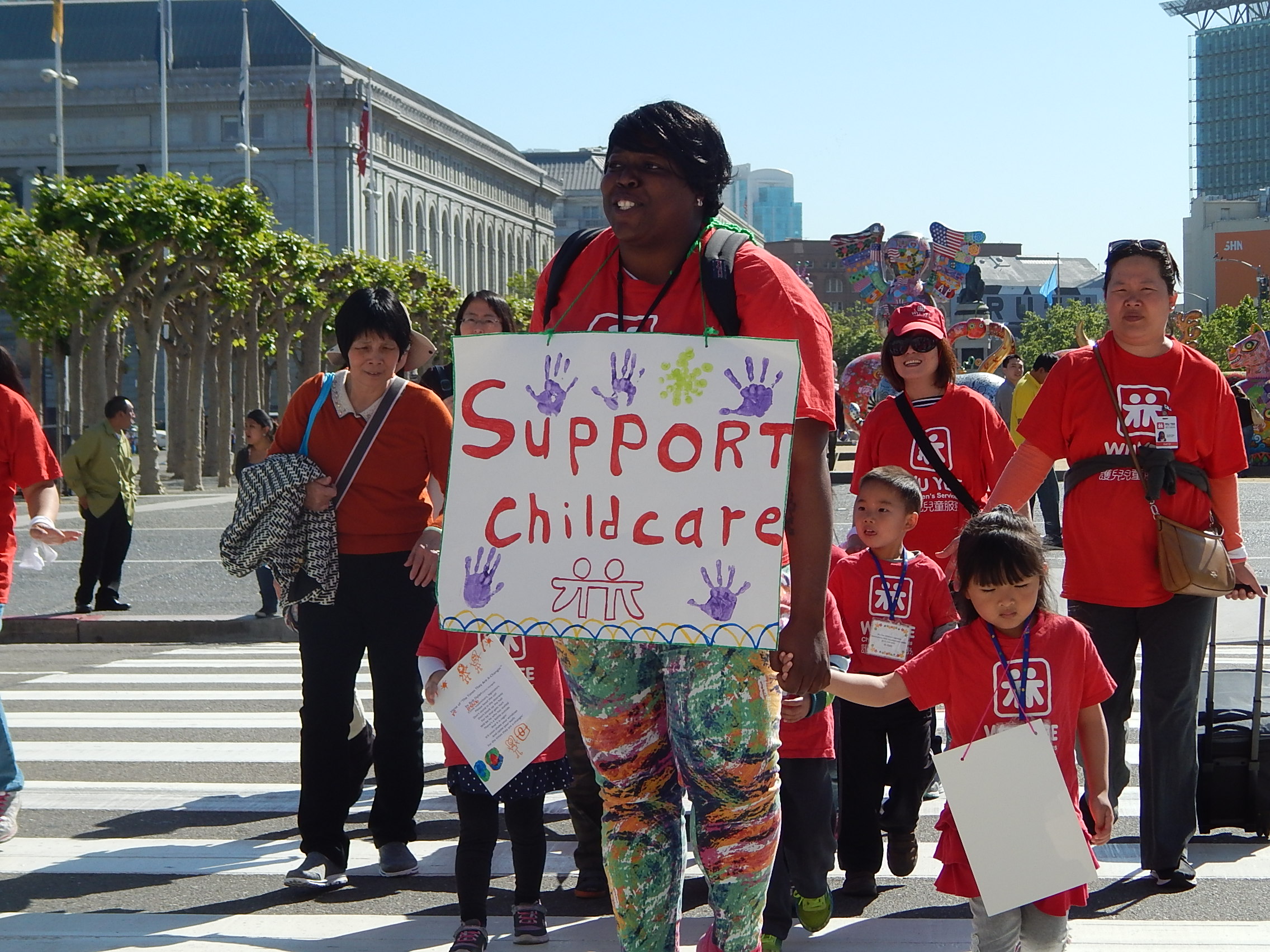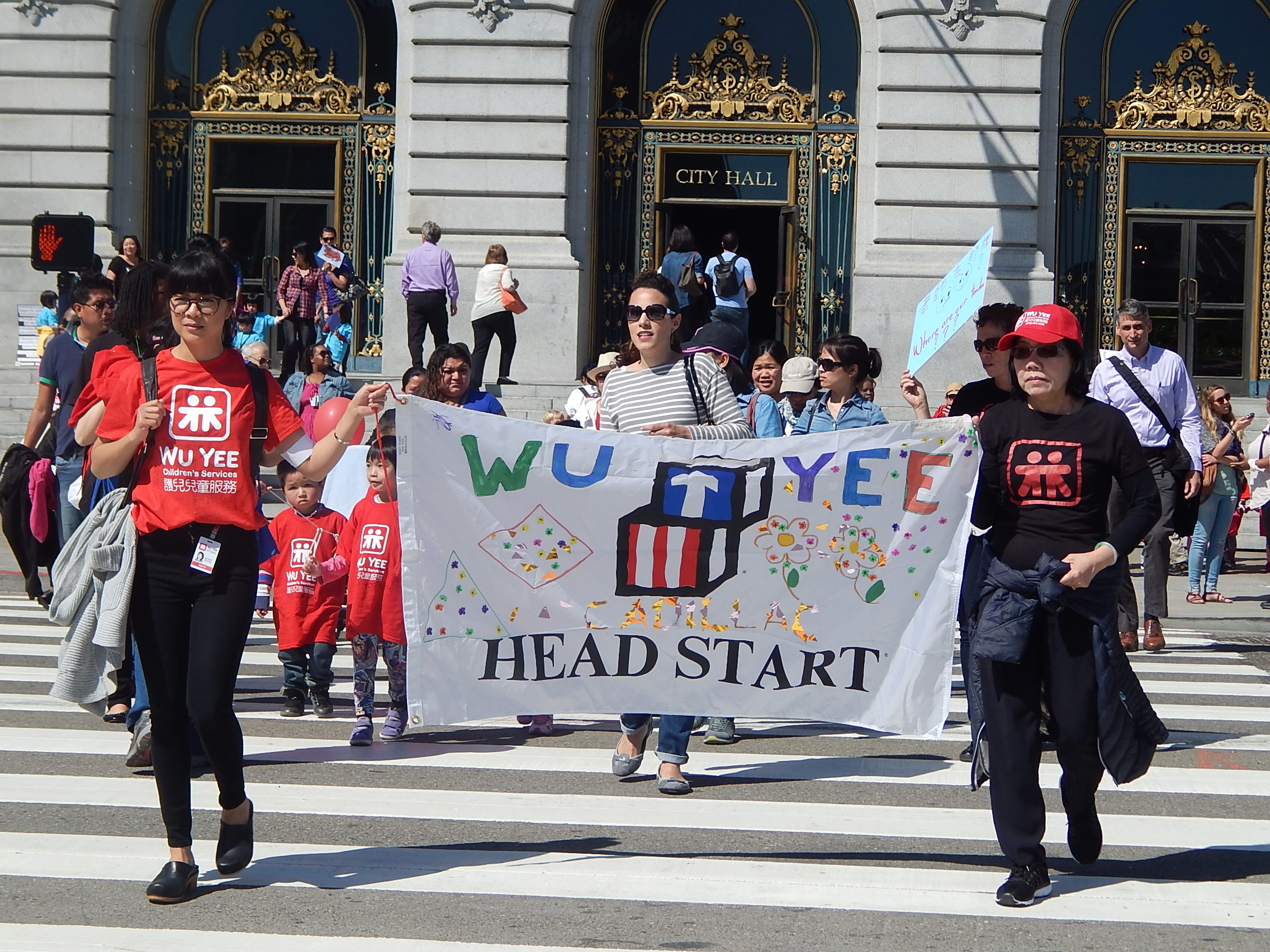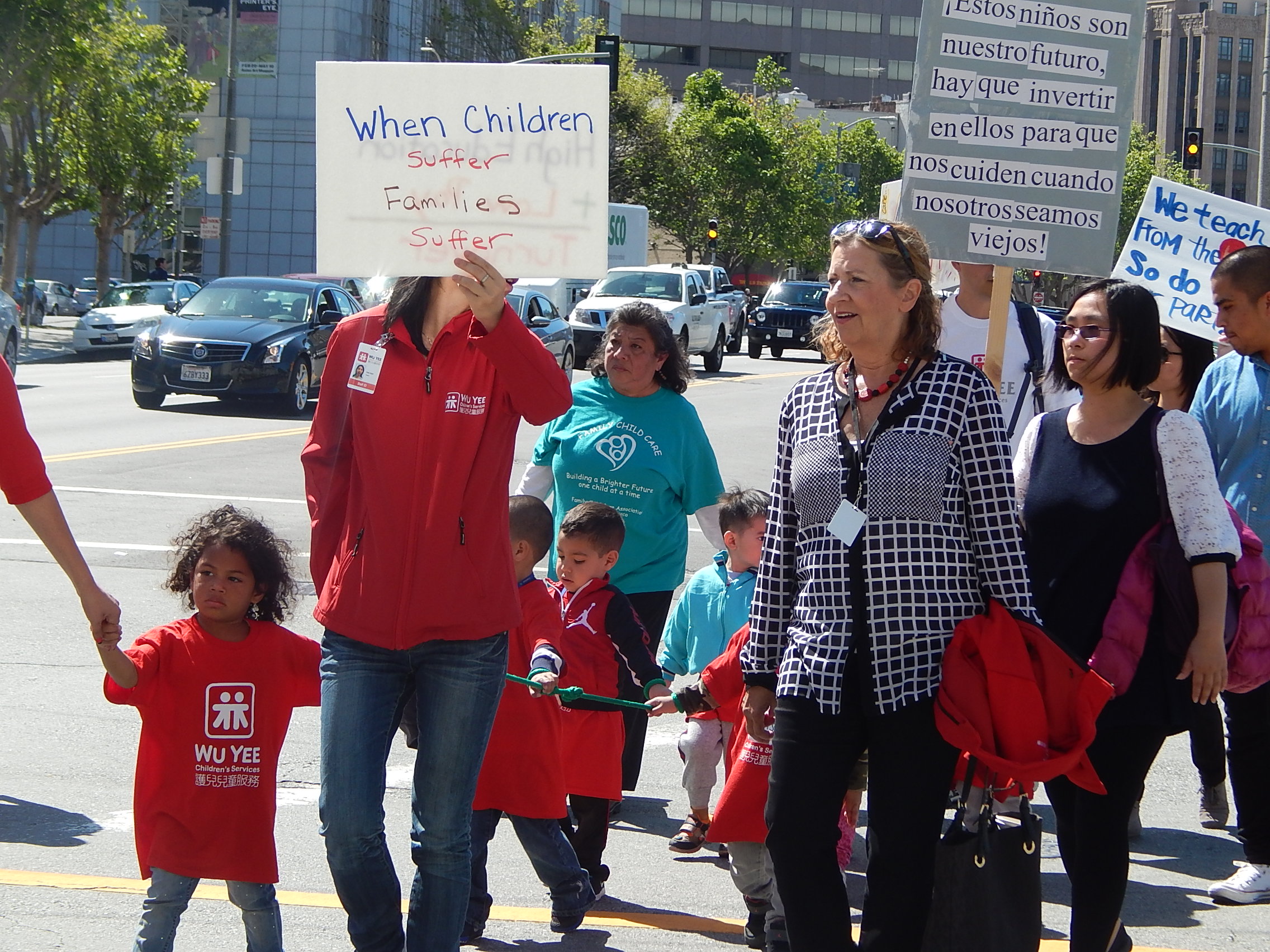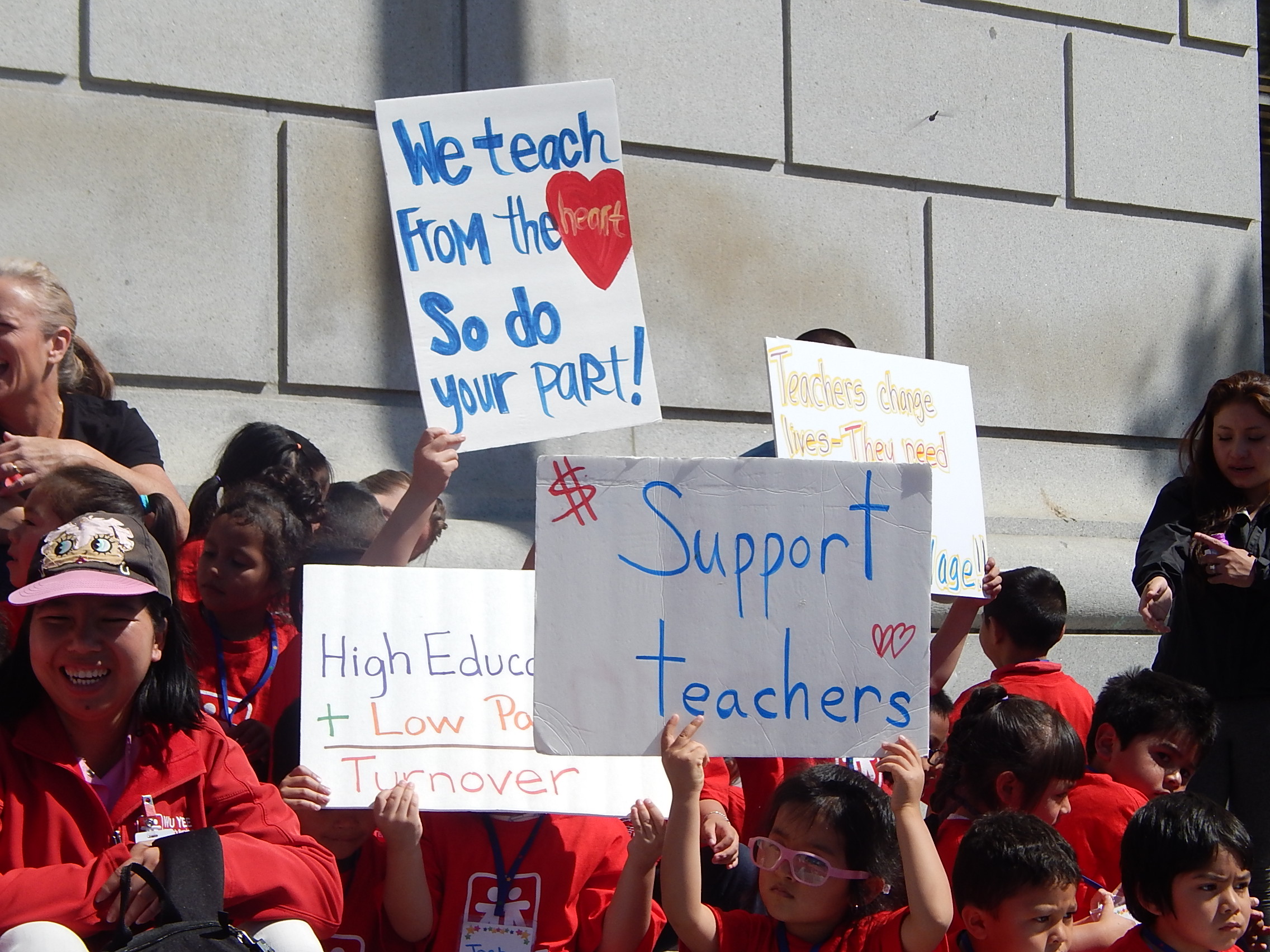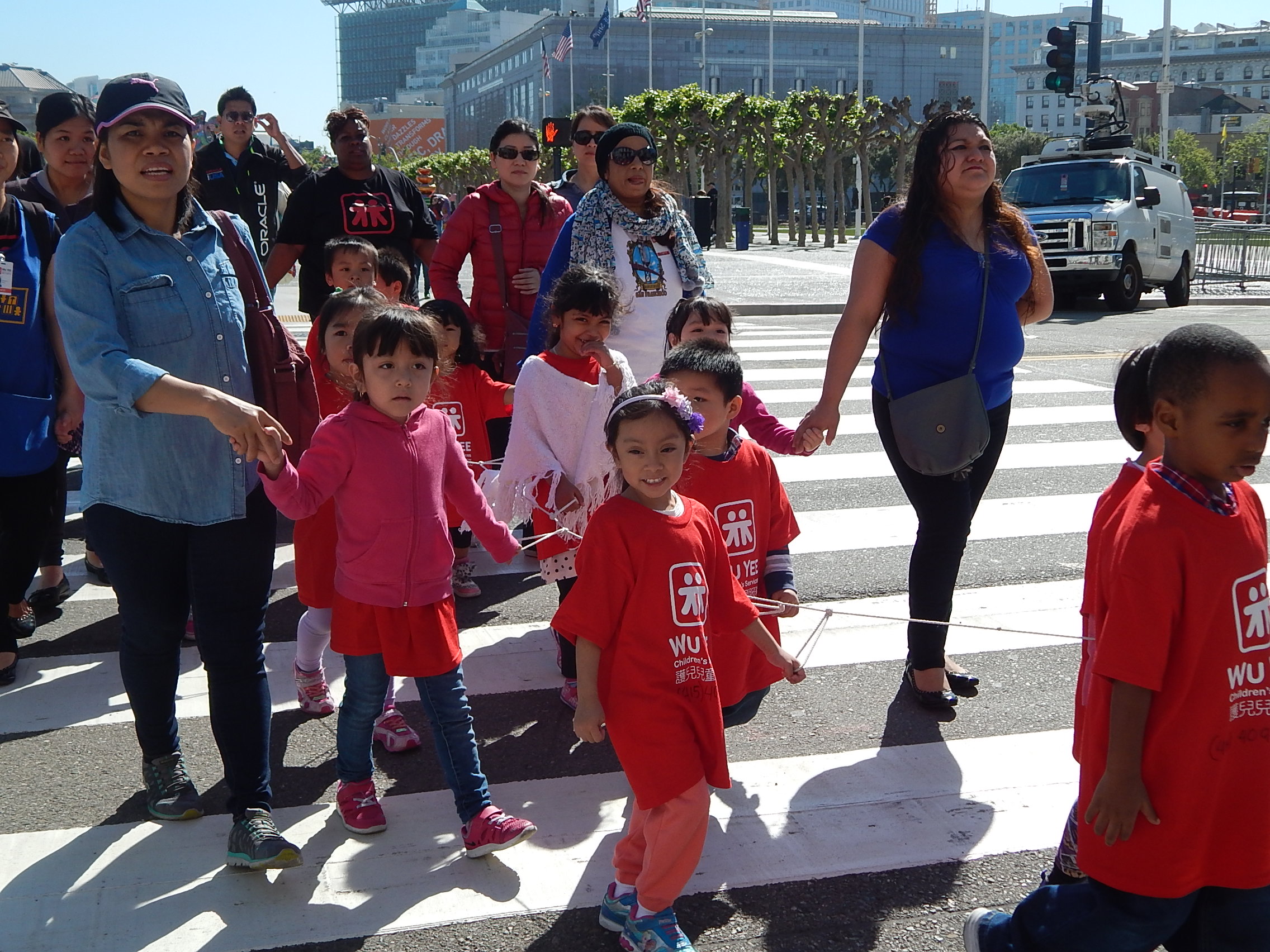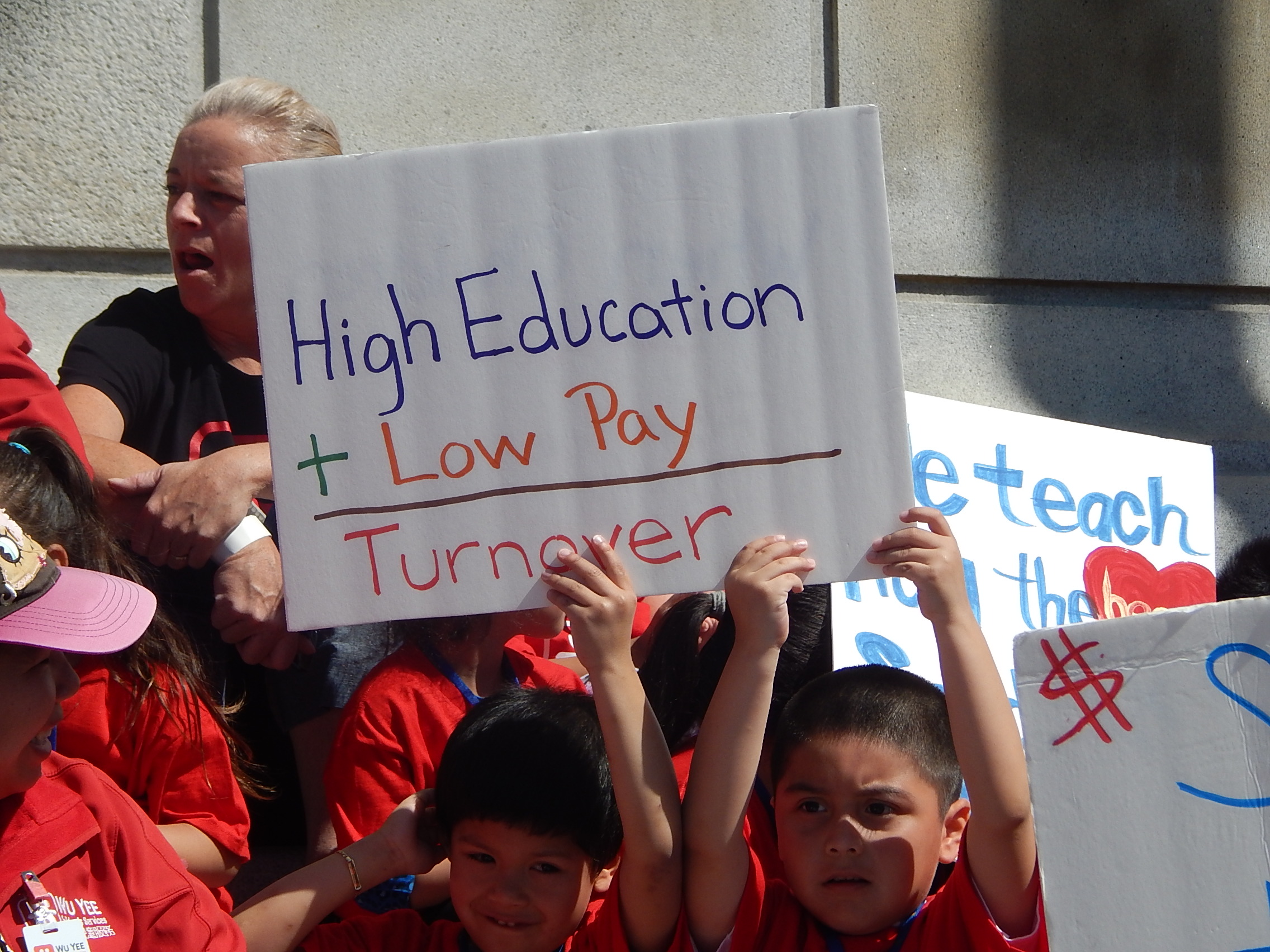 On Friday, April 17, Wu Yee staff and students went for a "Walk Around the Block" in various neighborhoods and at San Francisco's City Hall to help bring awareness to the importance of early childhood education. This year's focus was on supporting higher wages for early educators.
Walk Around the Block has become an annual event where teachers, directors, child care providers, parents, and advocates join together in a citywide advocacy campaign to bring awareness about early childhood education and to urge our local legislators to continue to invest in and support San Francisco's
This year was the 5th annual Walk Around the Block, and its main focus was ensuring that early education teachers get paid what they deserve – not just the minimum wage, but a living wage. The average early educator in San Francisco has a degree, yet only earns around $32,000 per year – this is less than half of what a public school teacher in San Francisco makes ($78,000) and significantly lower than the city's average self-sufficiency wage ($57,658).
Right now, San Francisco's early educators and supporters are asking for signatures on a petition to ensure that the $1.5 million needed to implement the minimum wage increase for all ECE programs in San Francisco is fully funded.