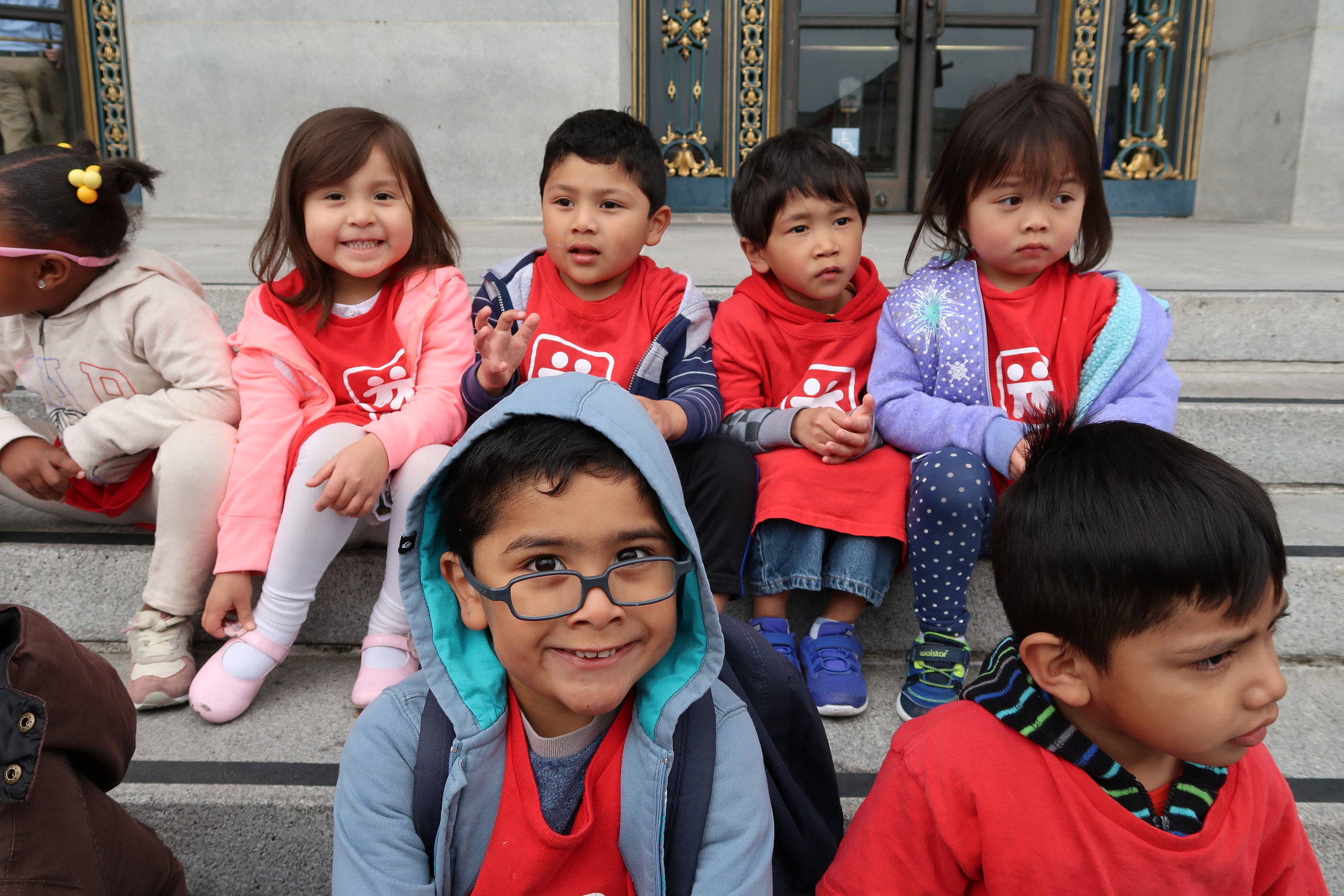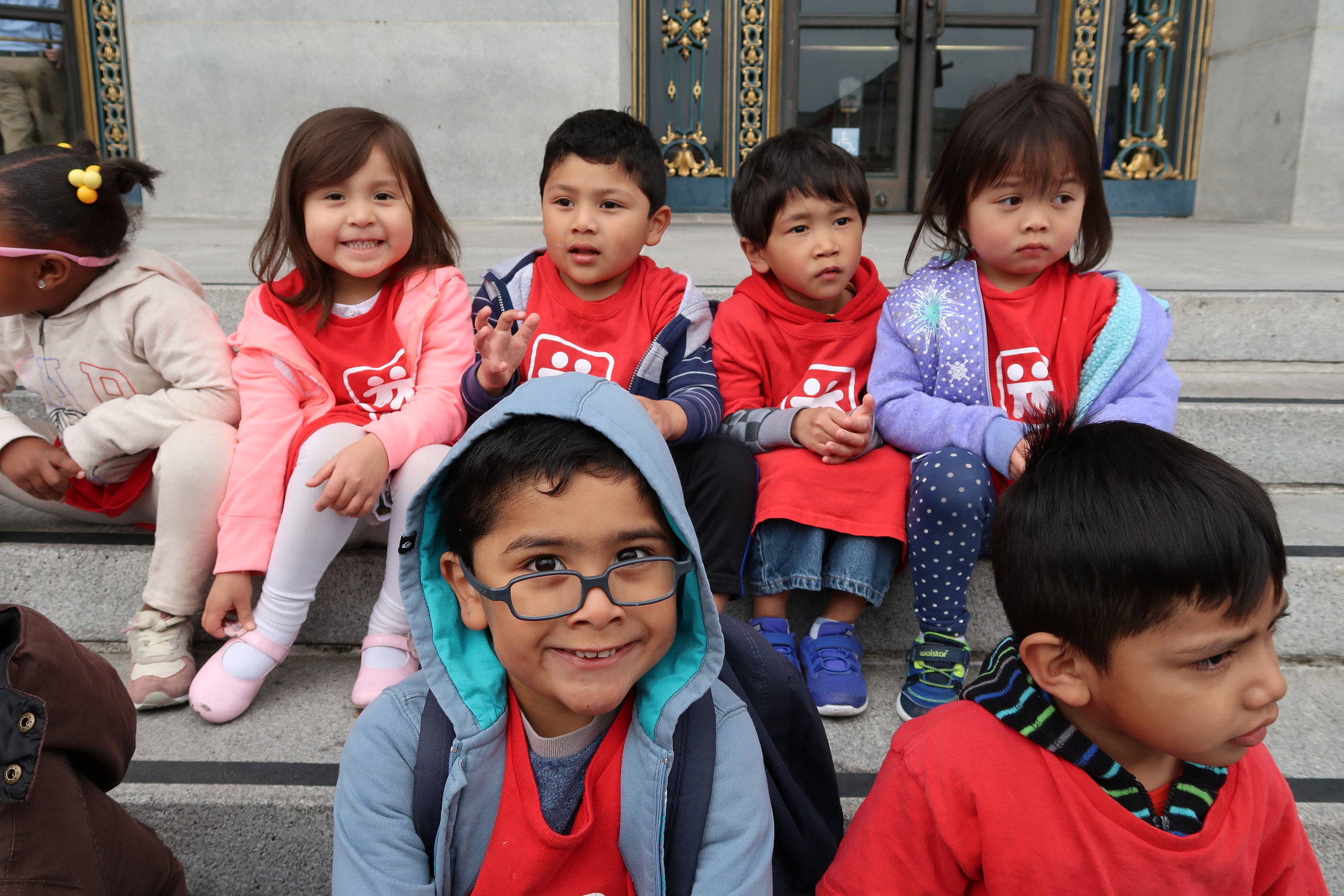 On April 18, 2018, as part of the Week of the Young Child, children, teachers and advocates from Wu Yee's Golden Gate and Cadillac Child Development Centers participated in the 8th annual "Walk Around the Block". The event drew hundreds of children, parents and early care and education (ECE) providers and advocates to San Francisco City Hall's front steps to rally for pay equity for ECE teachers, and to implore local leaders to fully fund the true cost of quality care in ECE programs.
The rally drew support for Proposition C, a San Francisco ballot measure that will make high-quality ECE available and affordable for San Francisco families earning up to 200% of the area median income by clearing the City's stagnating ECE waitlist. The proposed ballot measure will increase wages for ECE providers ensuring a well-trained, stable and quality workforce, and invest in comprehensive ECE services that support the physical, emotional, and cognitive development of children under the age of 6.
Veronica Figueroa, Golden Gate Center Manager said, "Children who attend high-quality early education programs are more likely to do well in school, find good jobs and succeed in their careers than those who don't. And they are less likely to drop out of high school. In order to have high-quality programs we need high-quality teachers and by providing a higher wage for early educators will help maintain qualified teachers in our preschool programs."
Other Wu Yee Child Development Centers participated in Walks Around the Block in their neighborhoods, increasing visibility for the need for increased ECE funding and Proposition C.
Thank you to First 5 San Francisco for providing bags containing books for kids and San Francisco Child Care Providers' Association for organizing this event and rally.