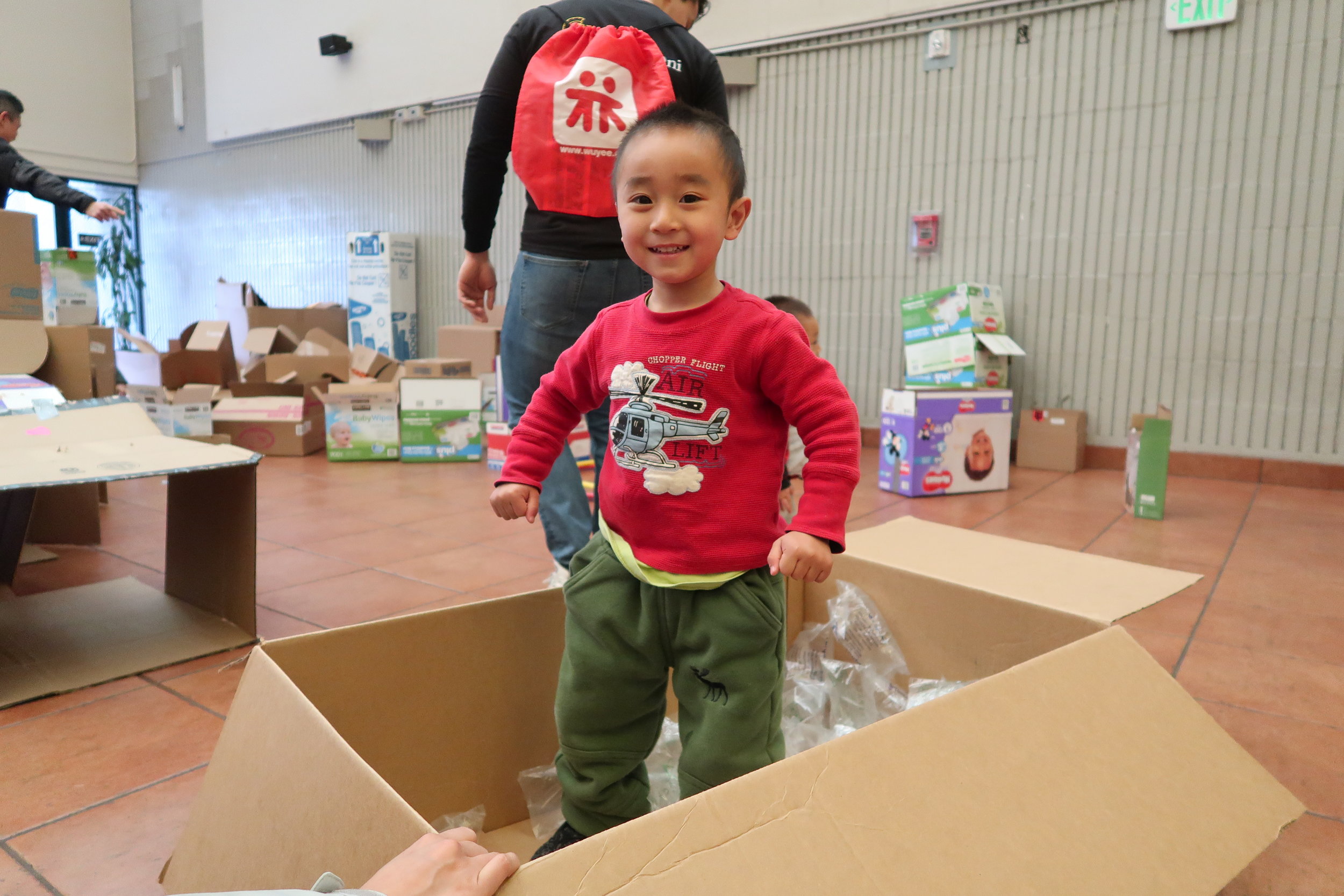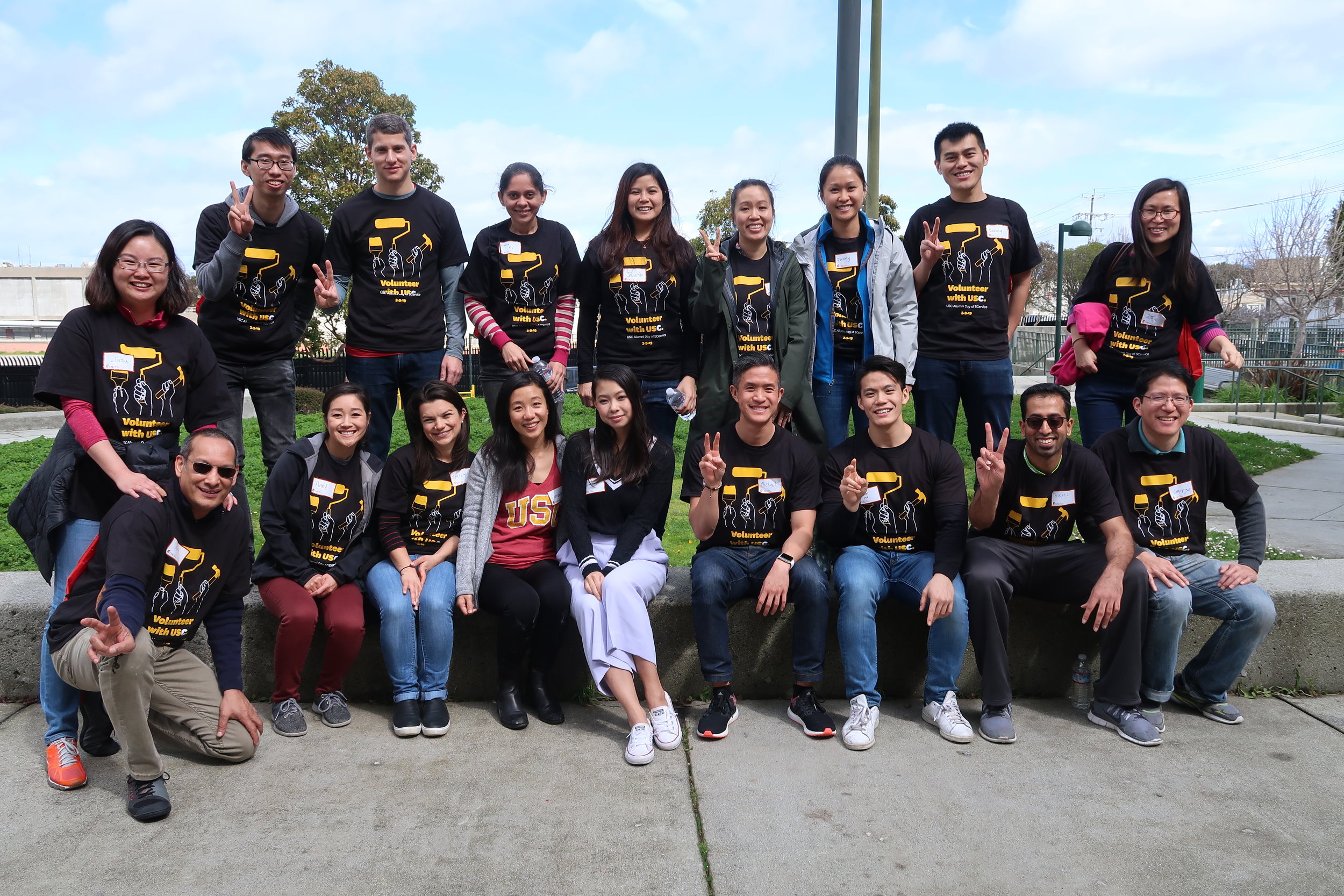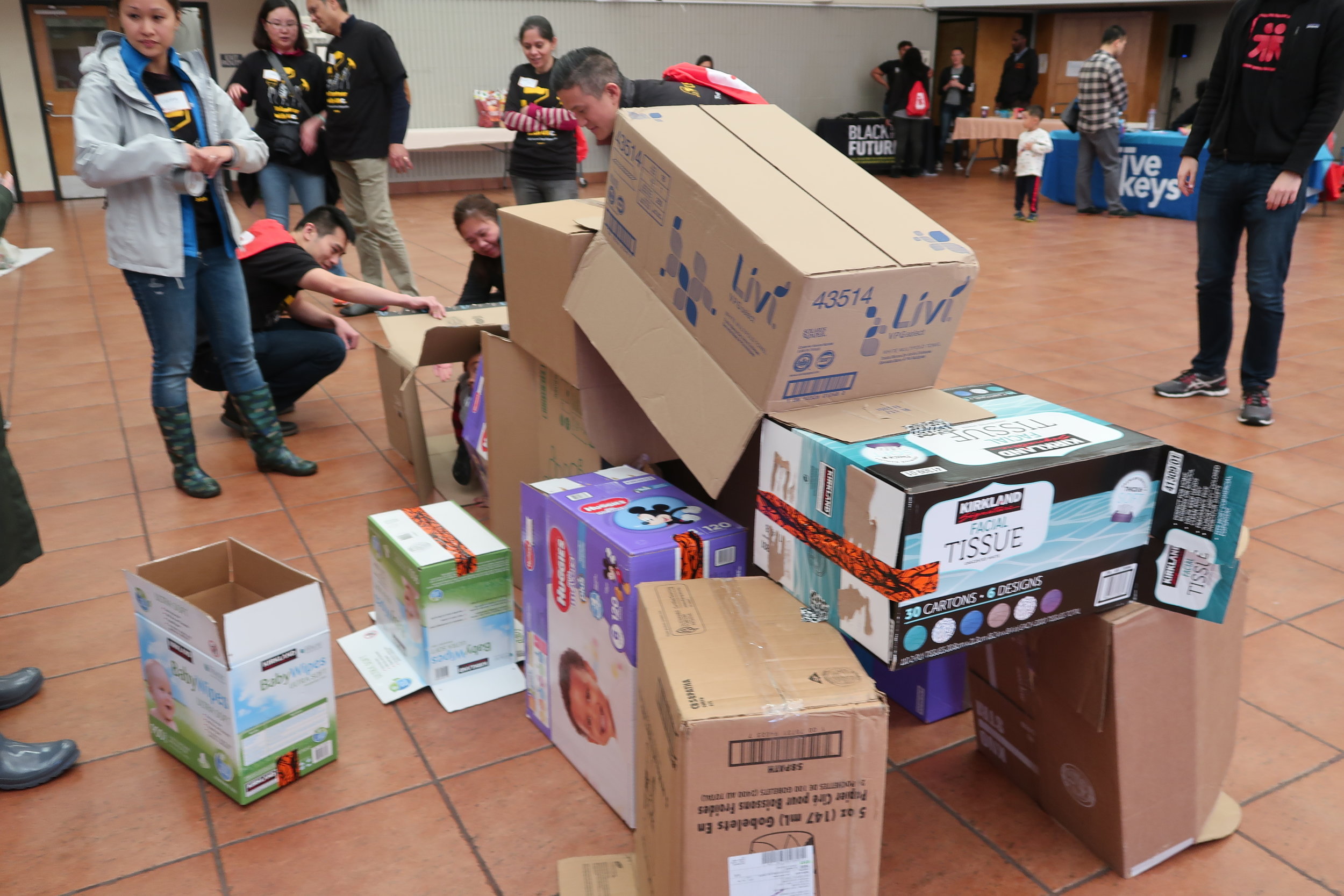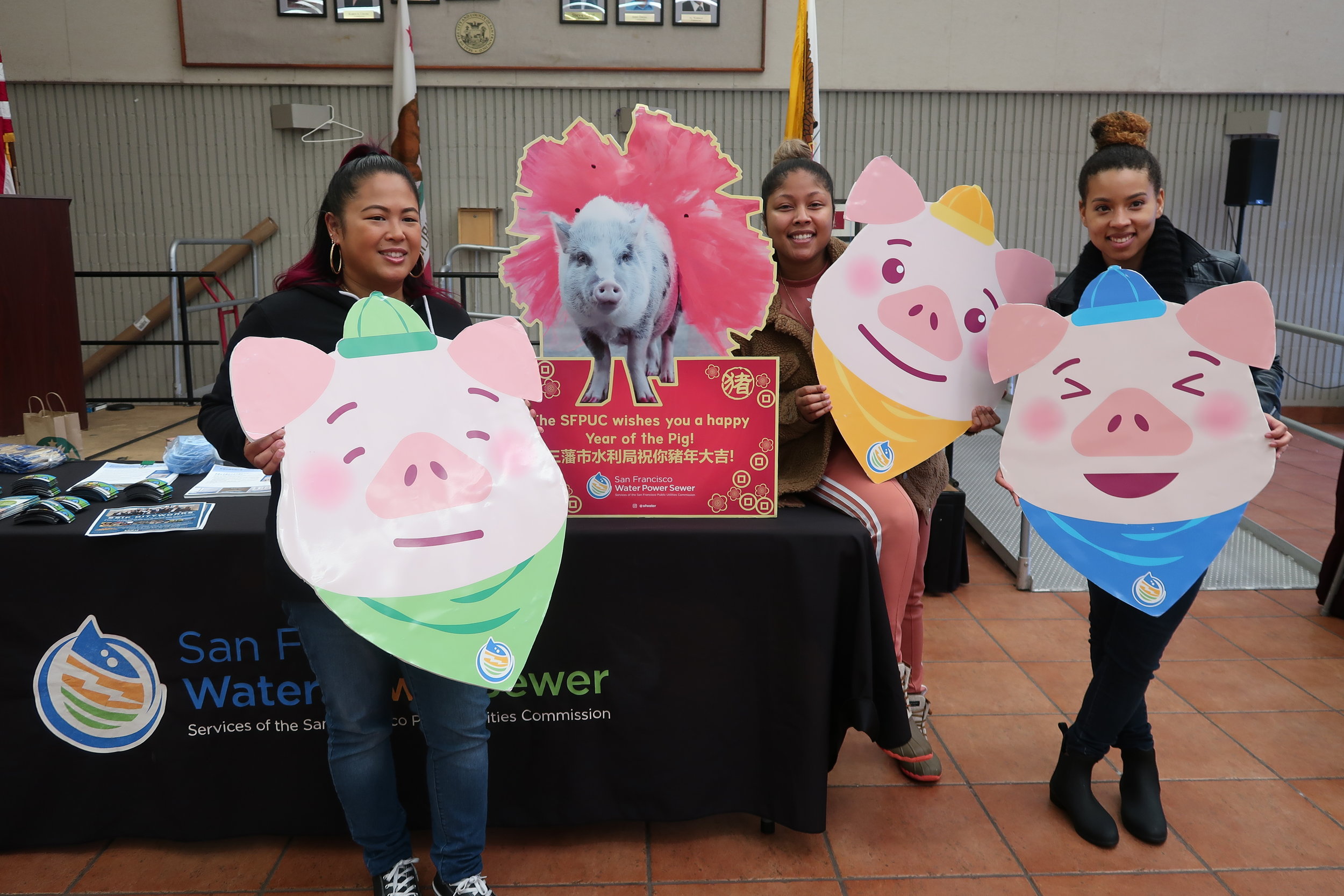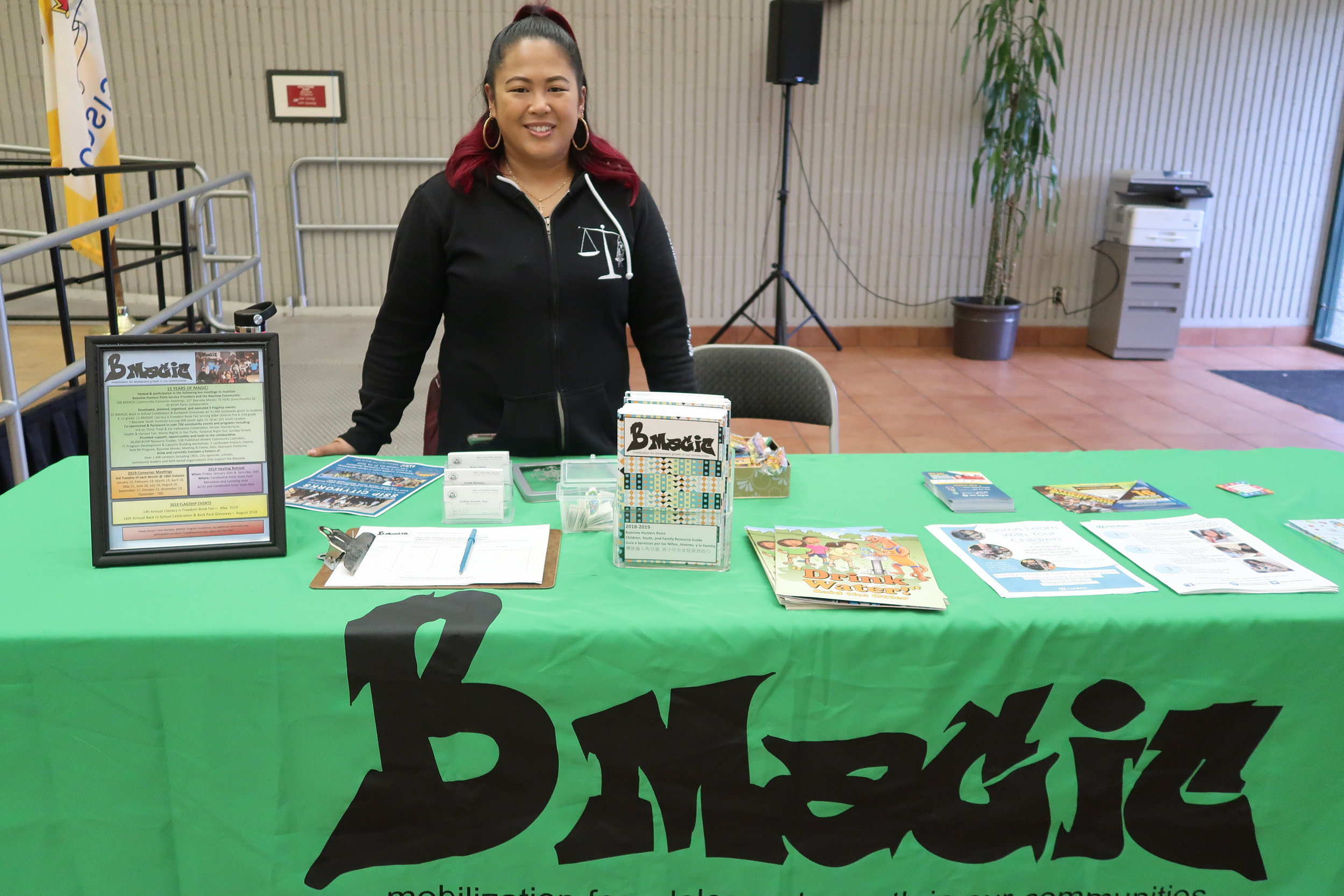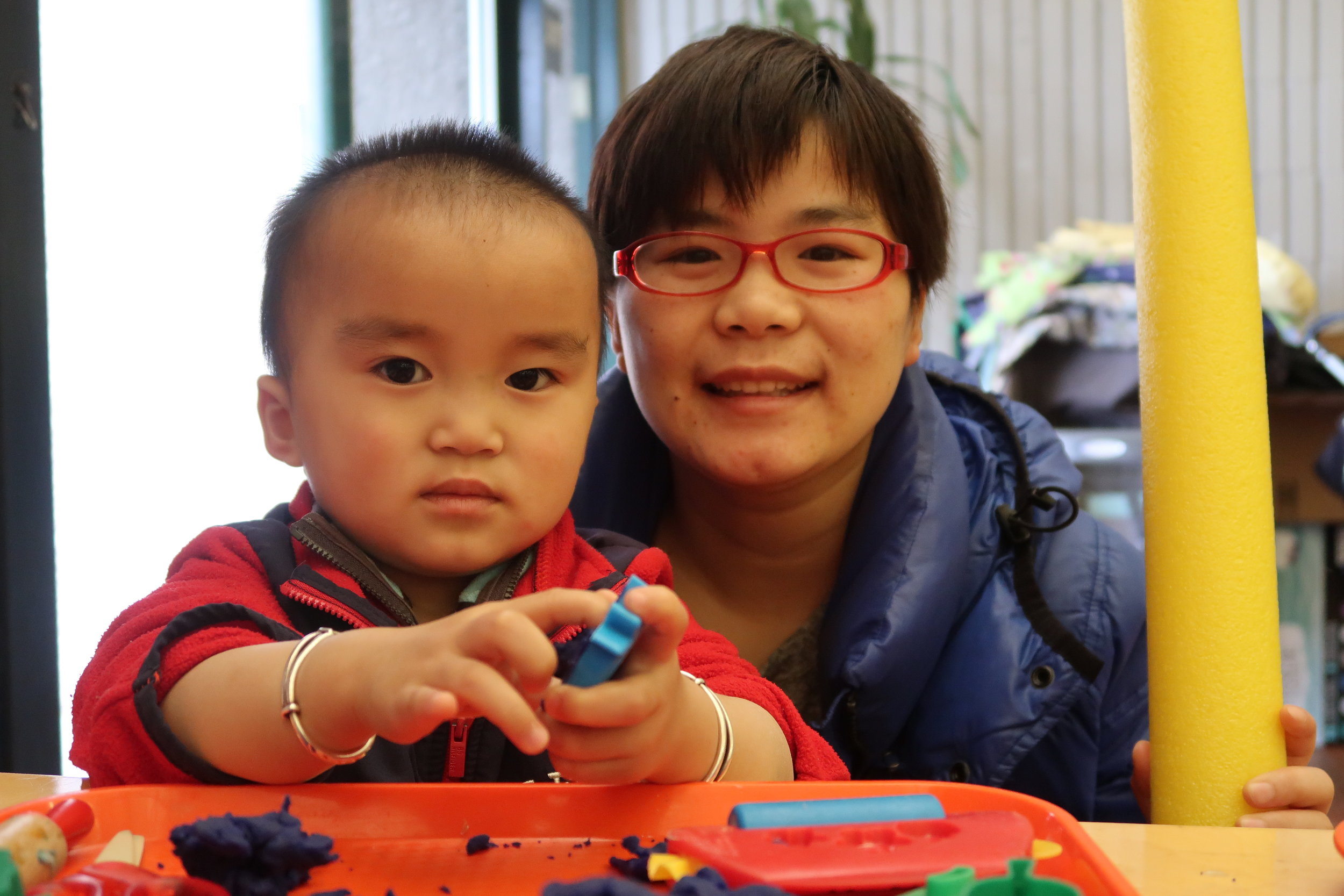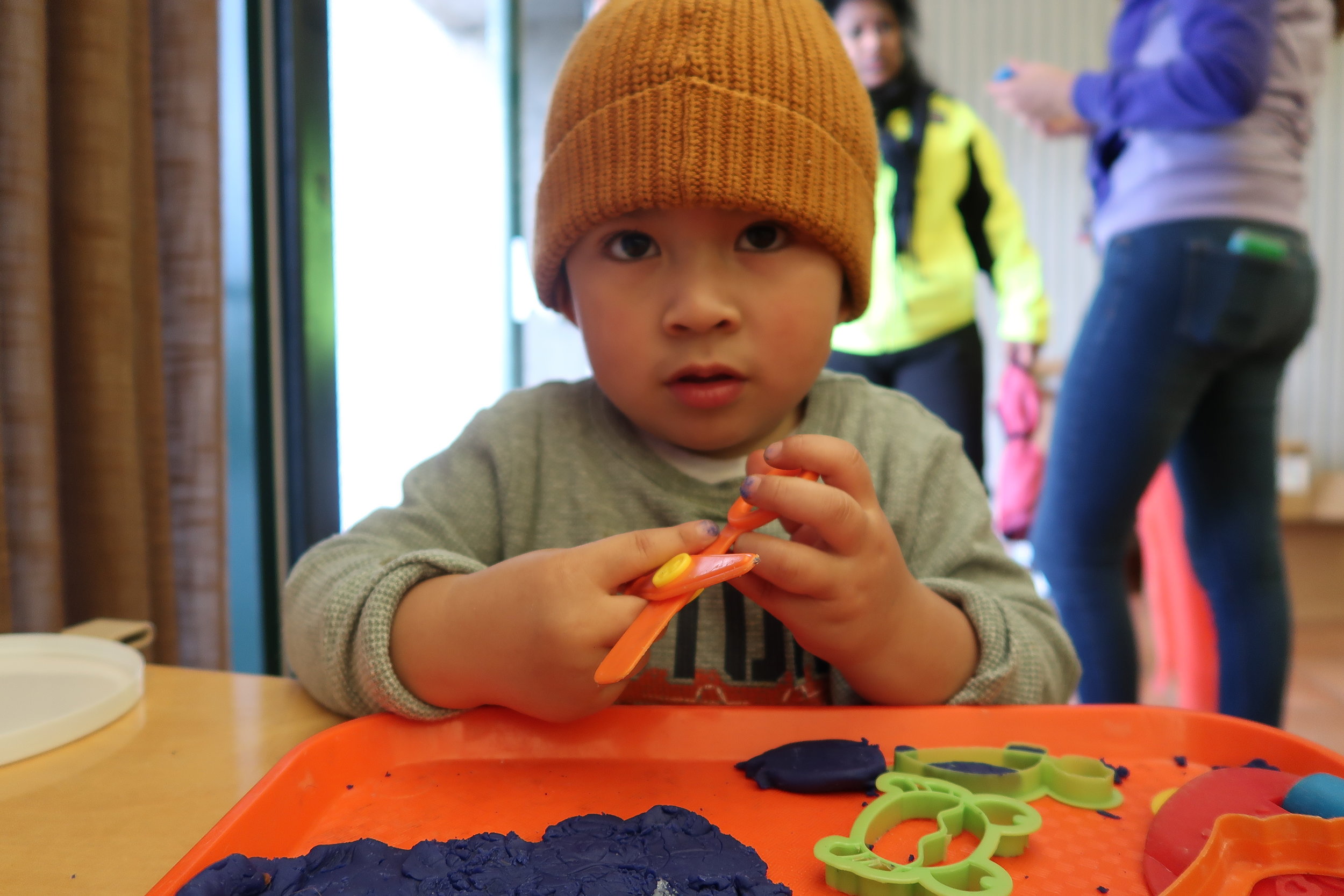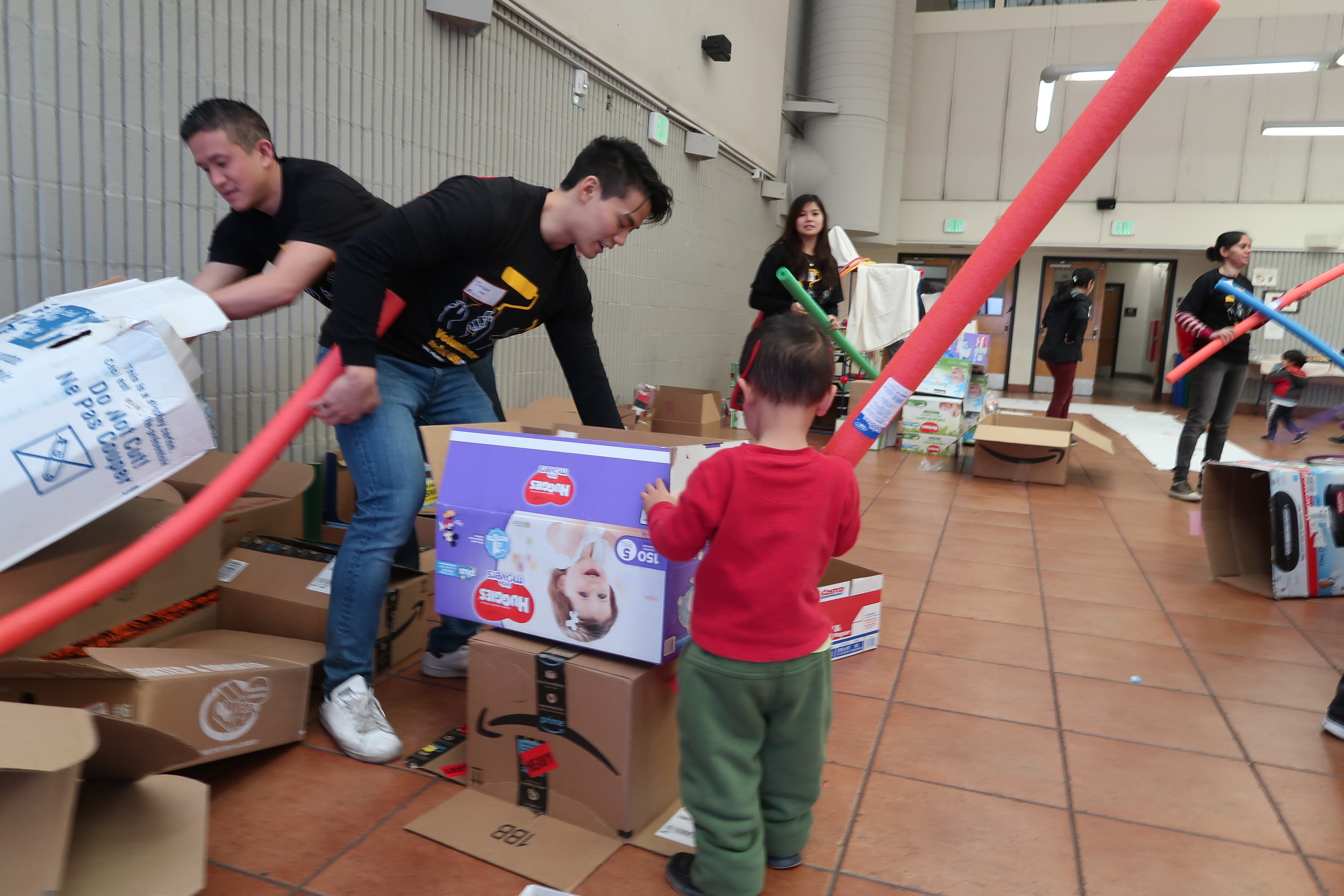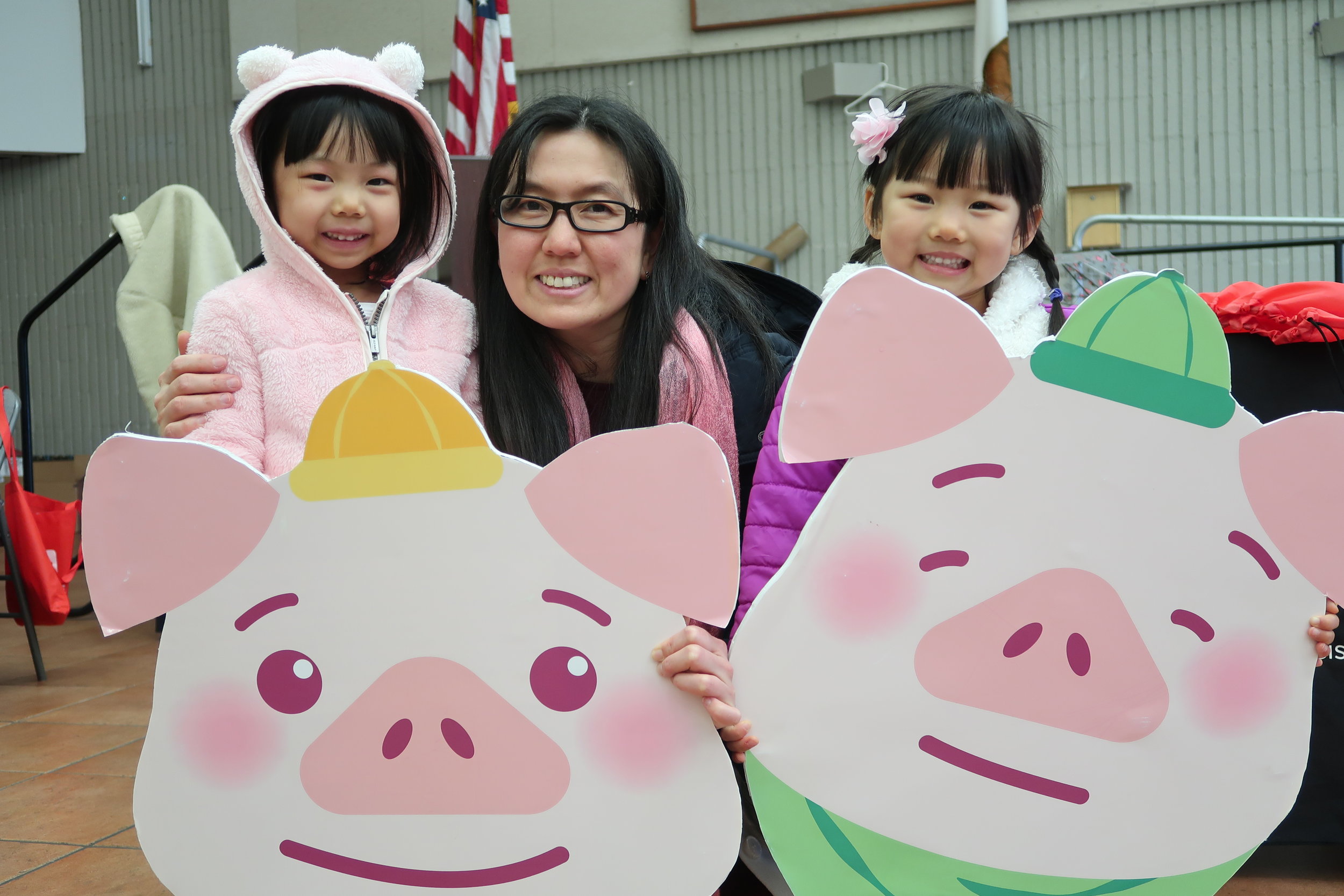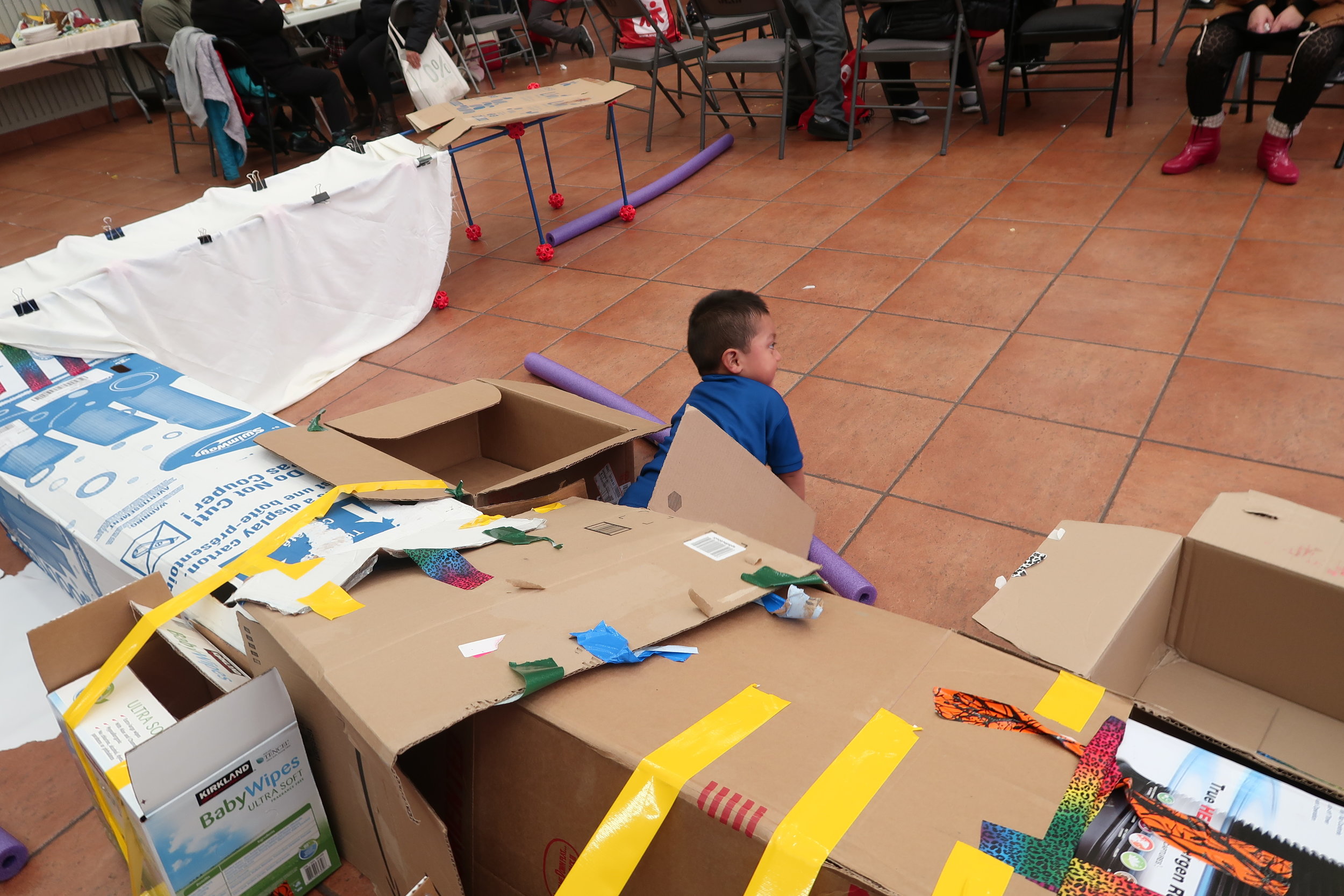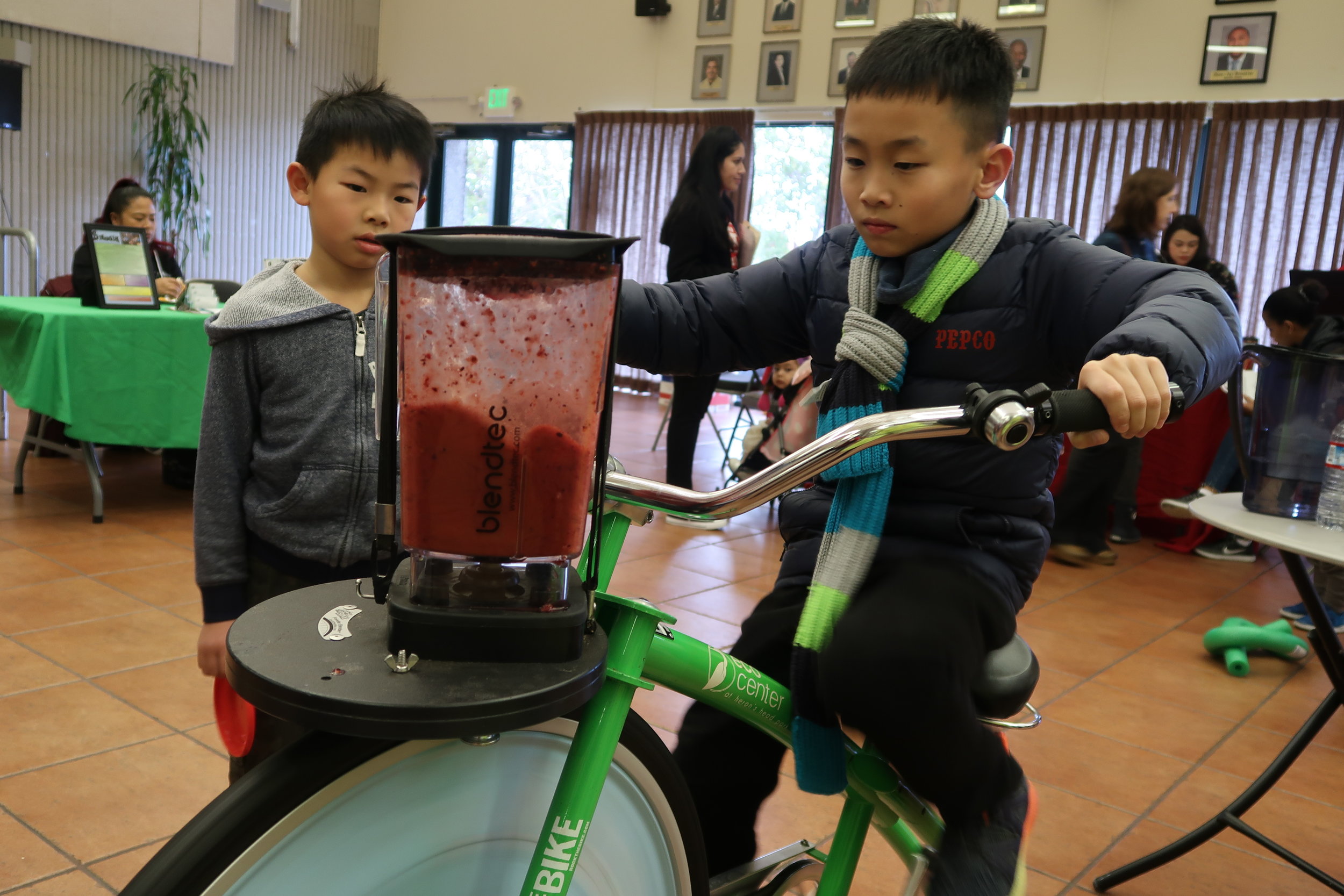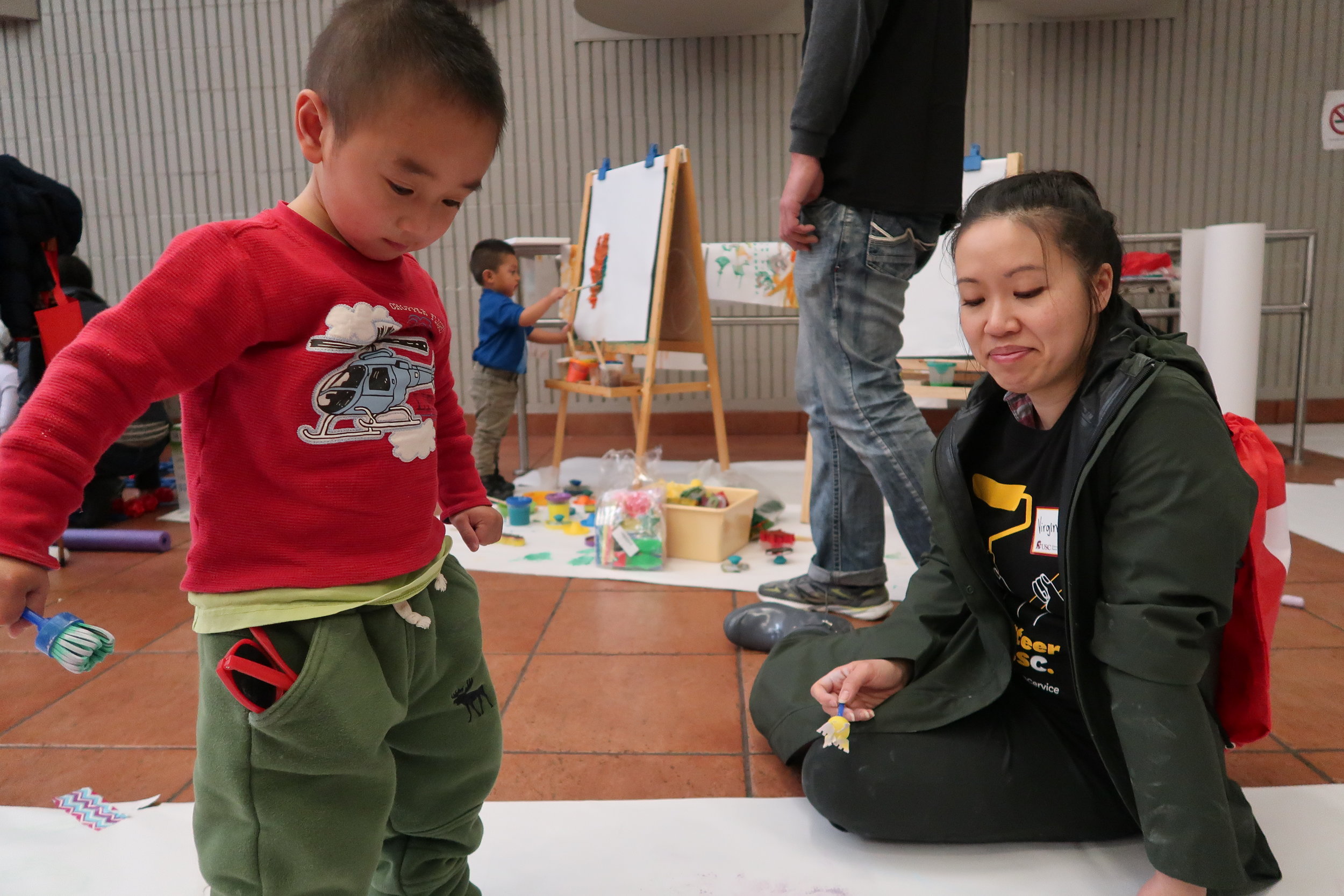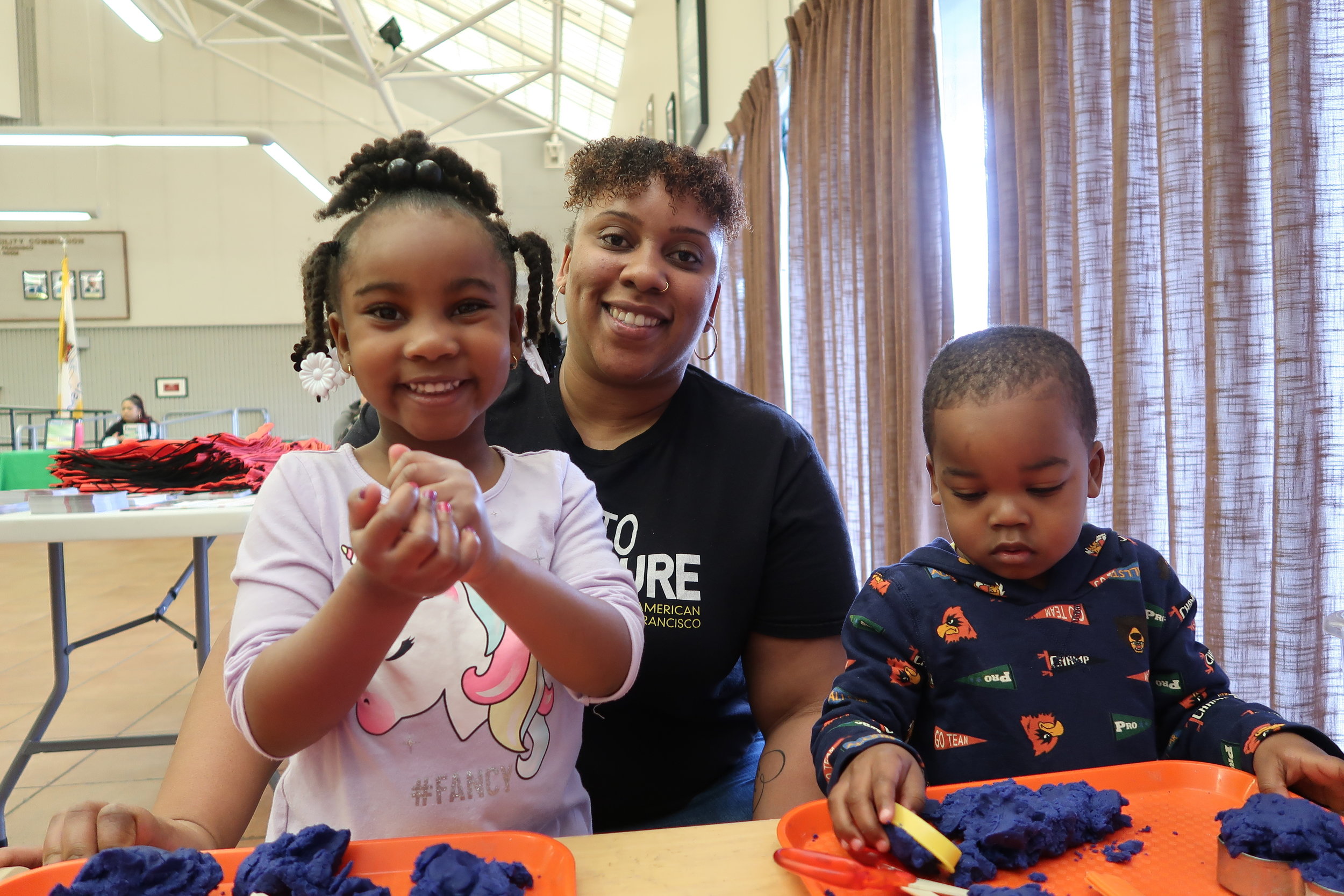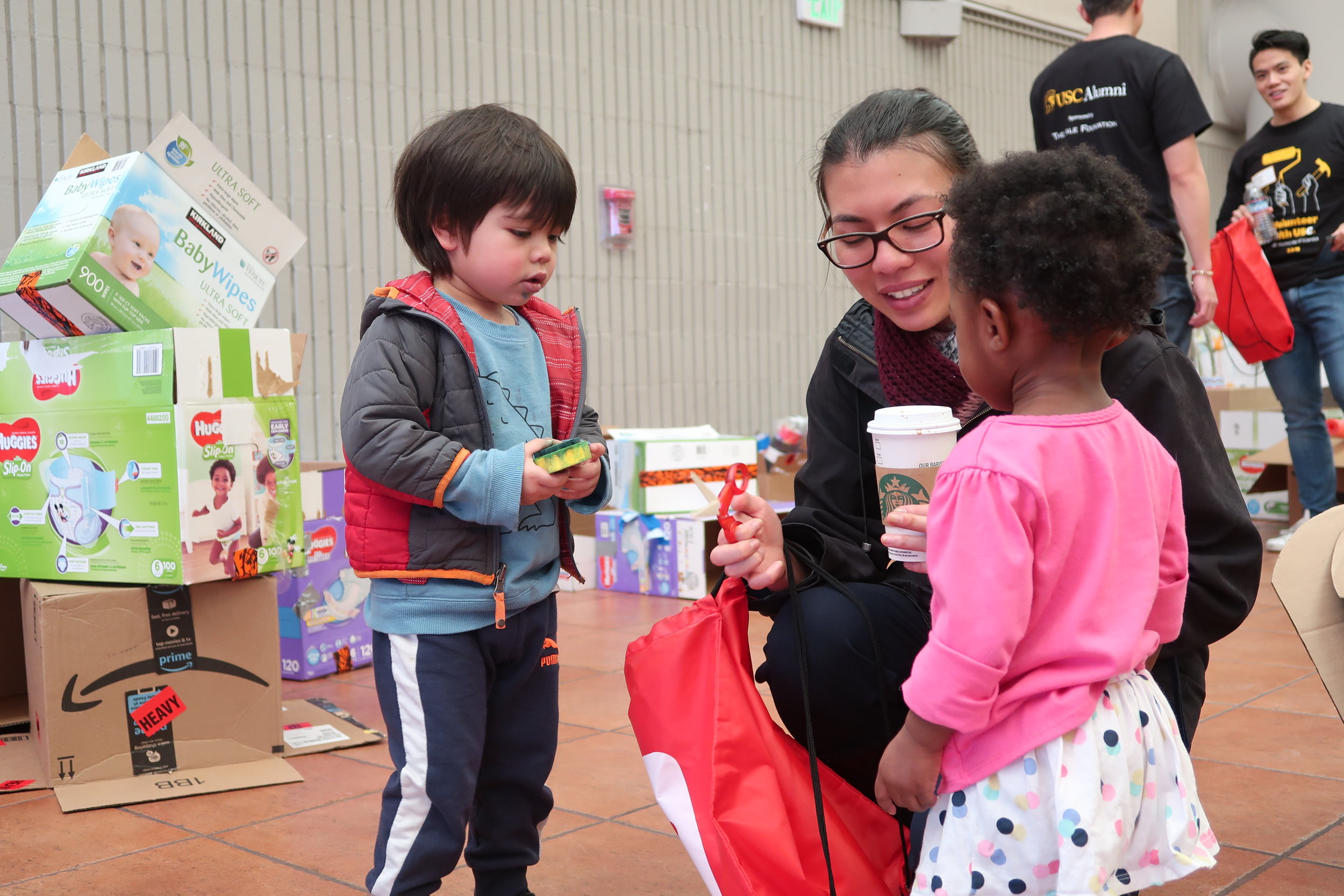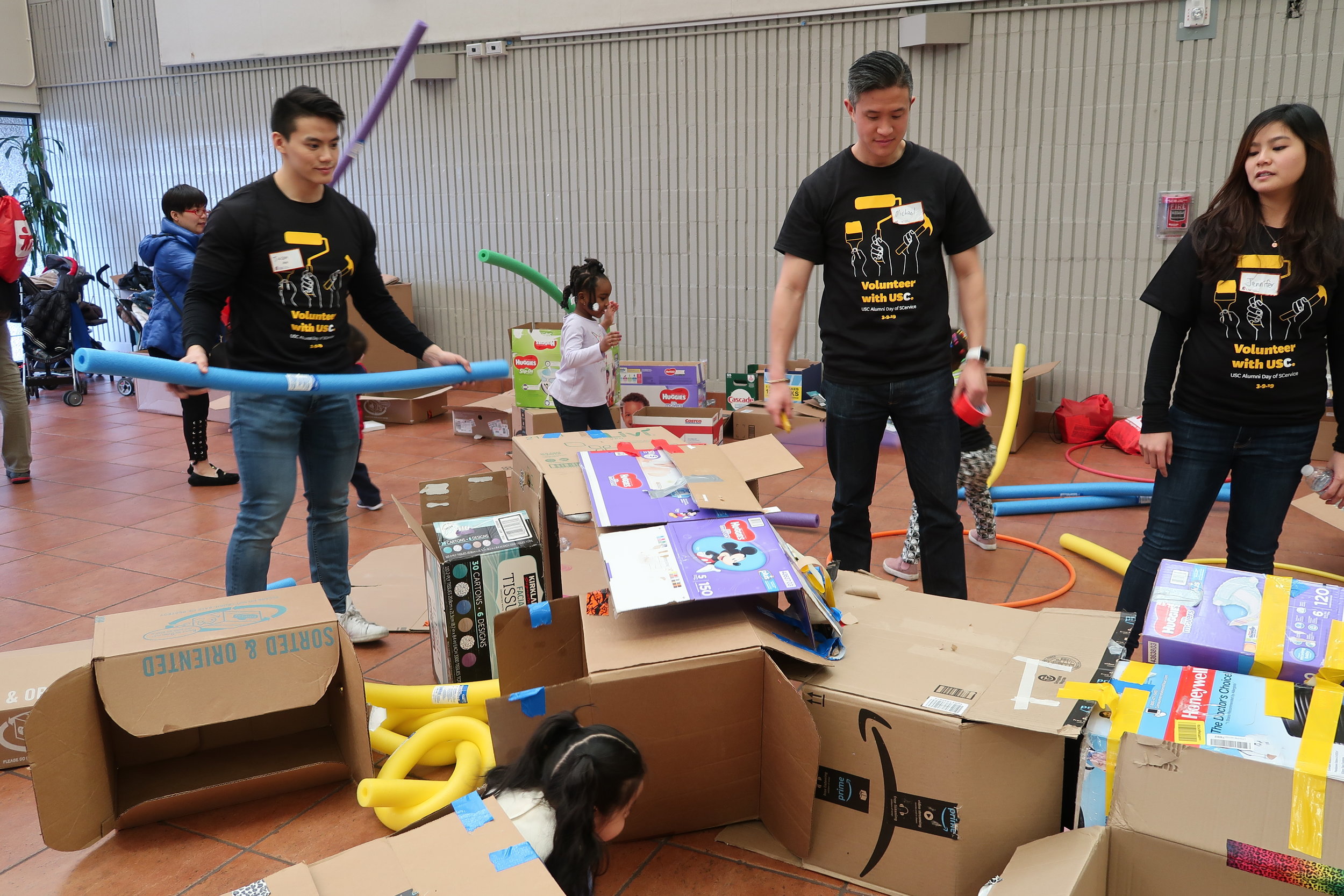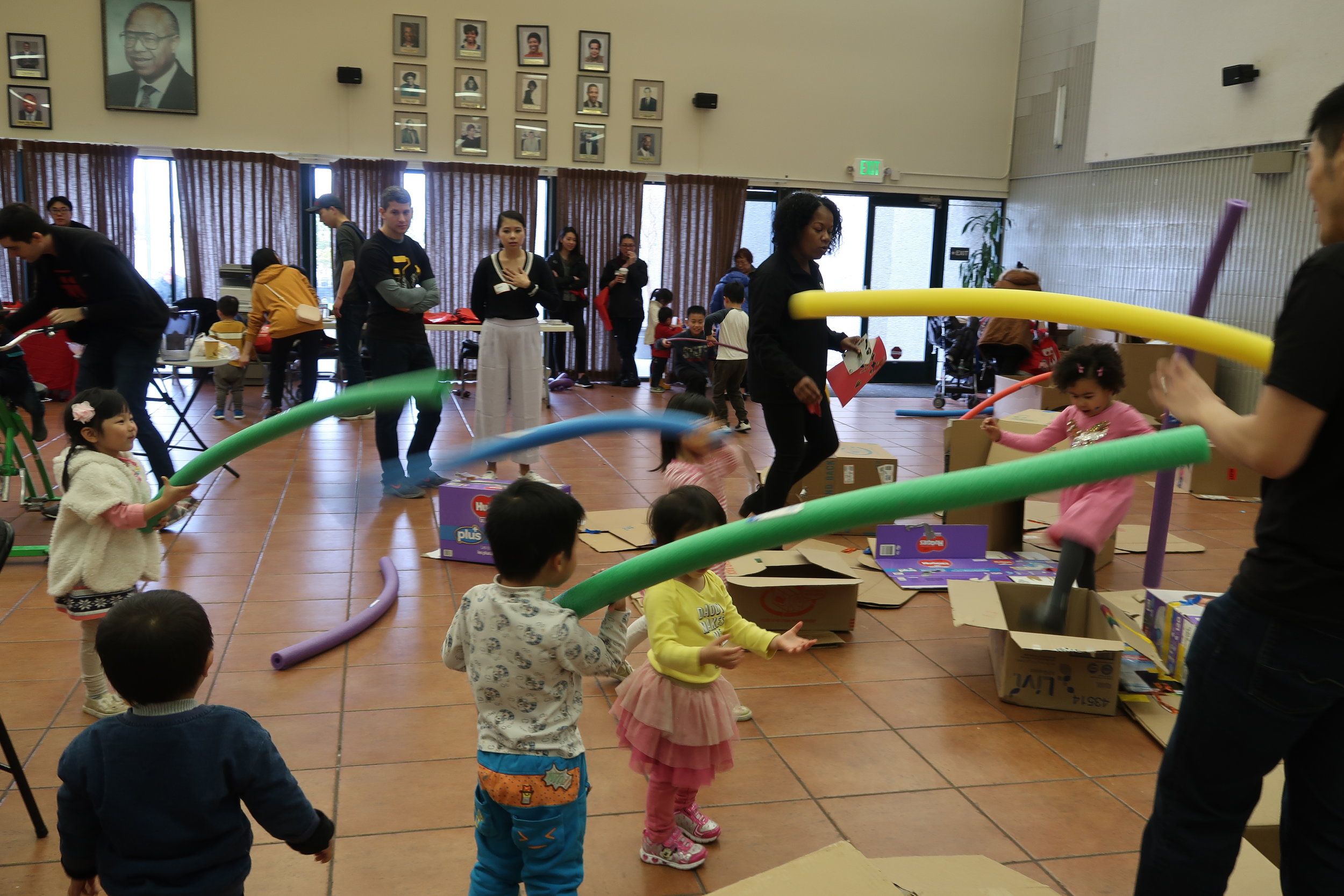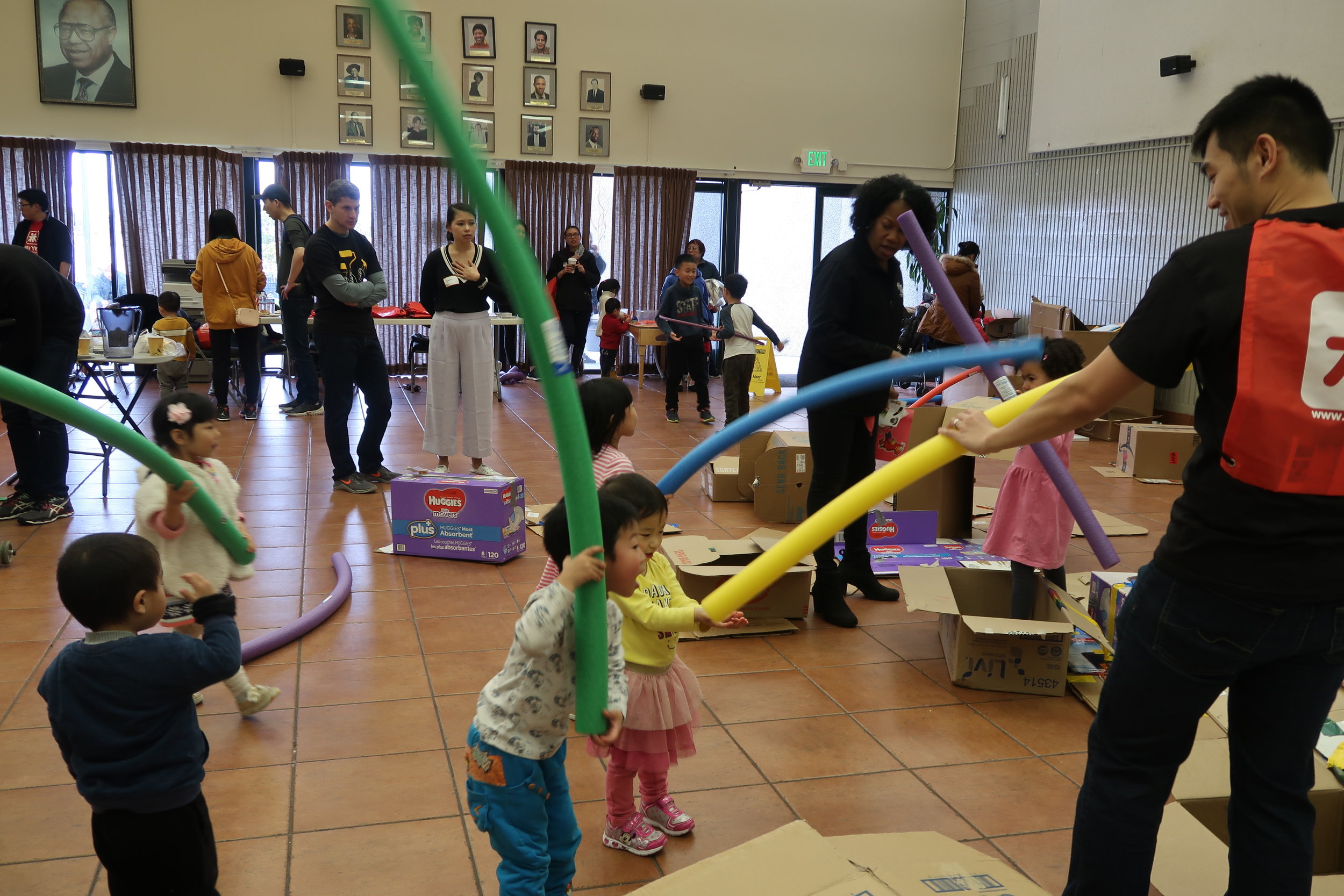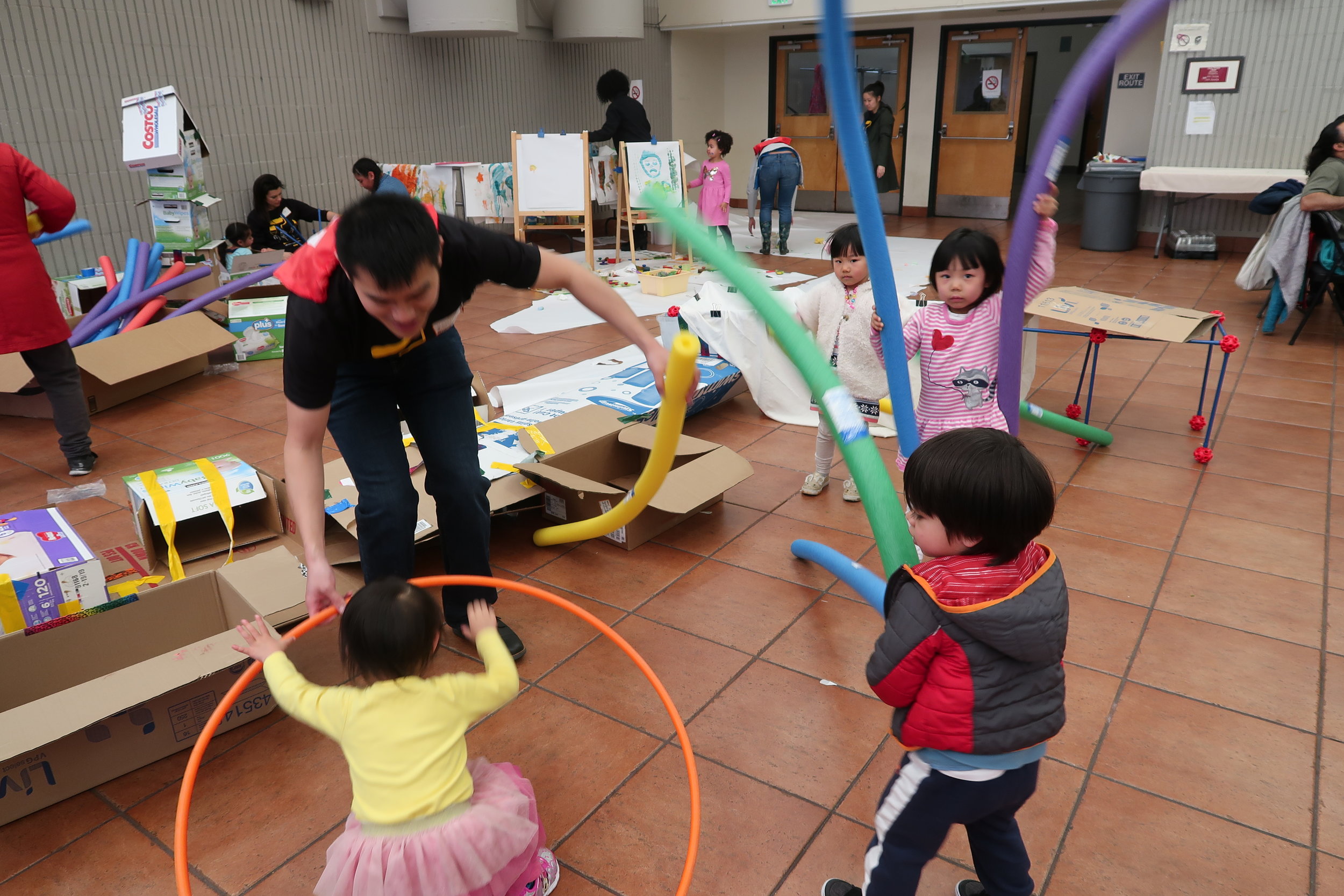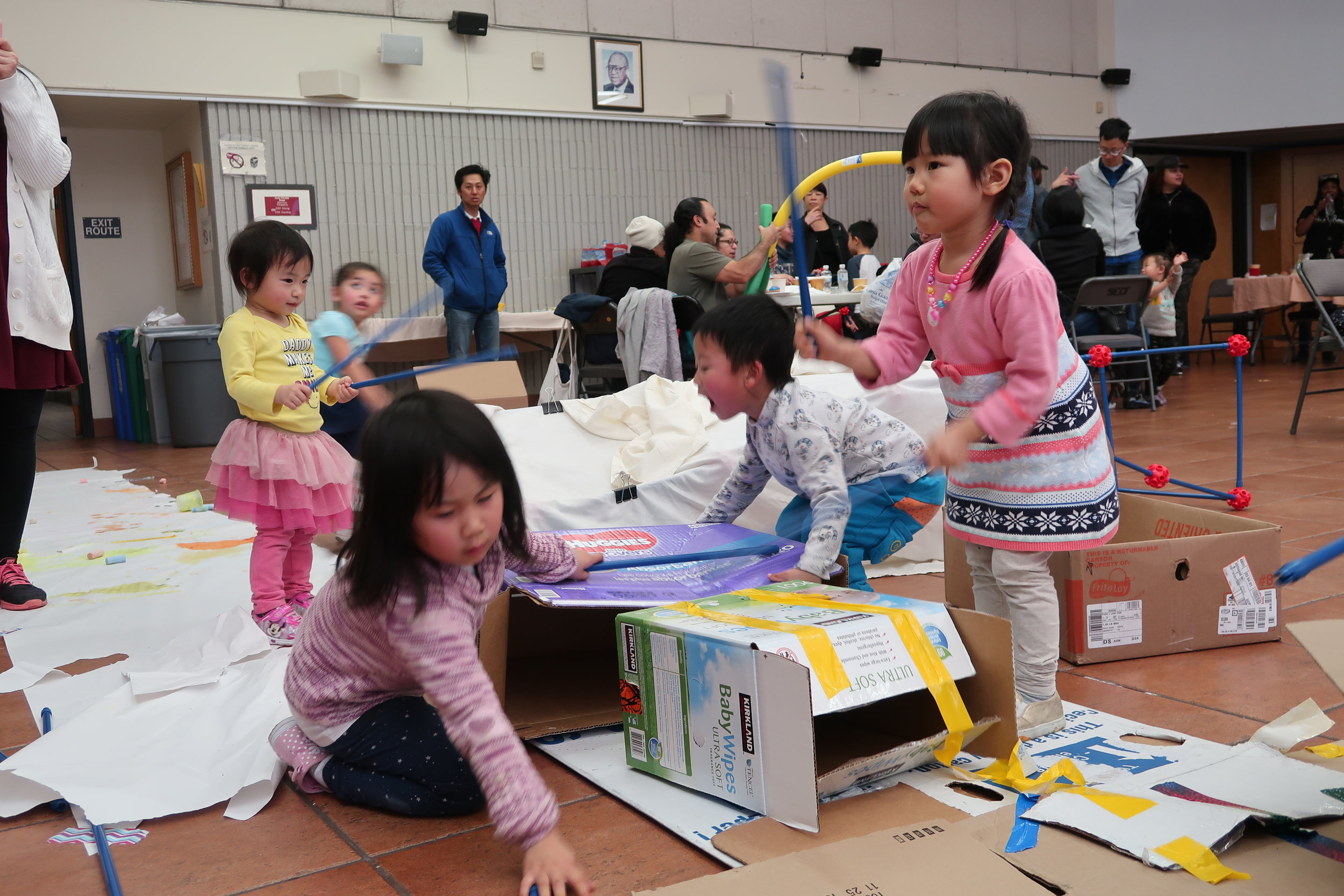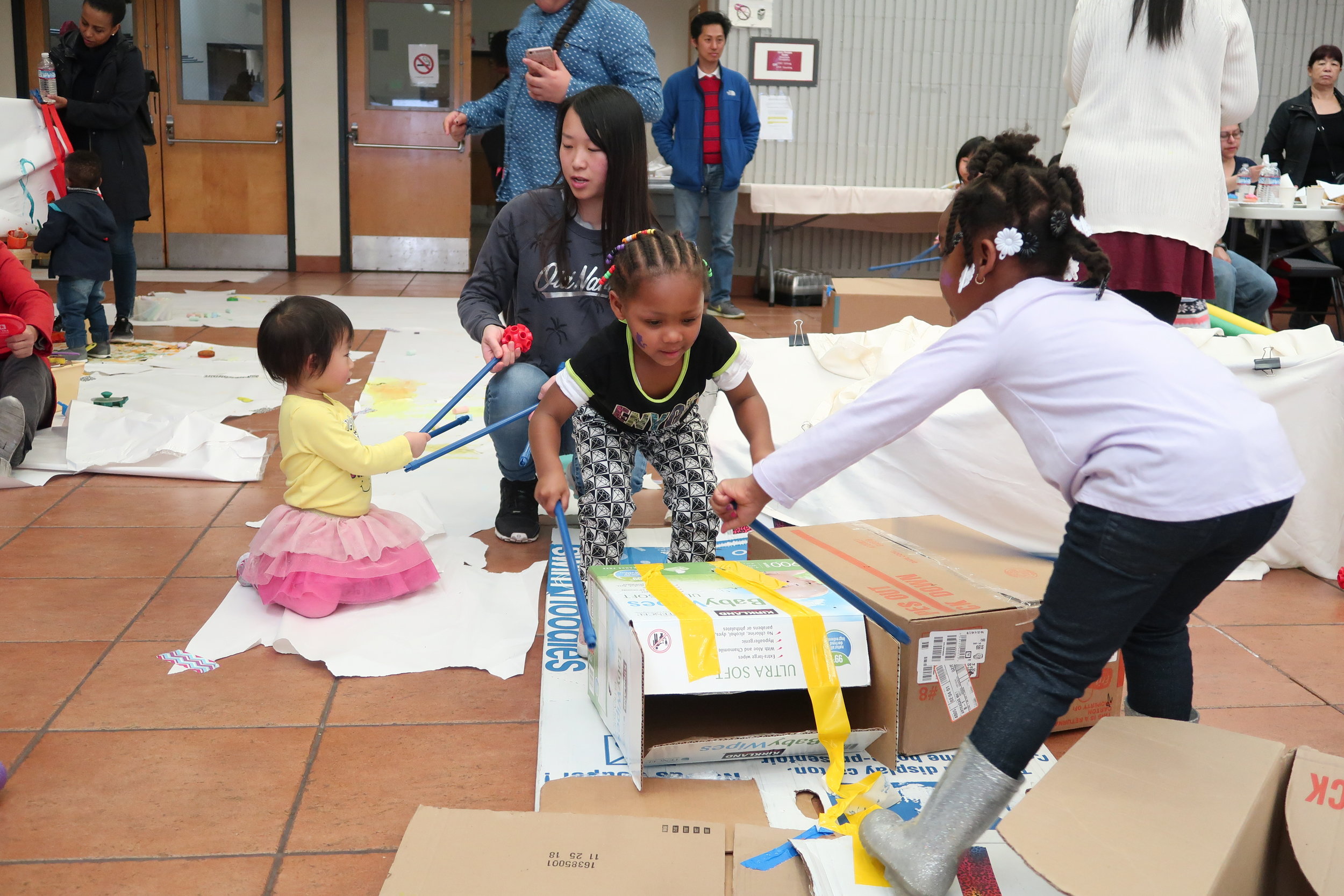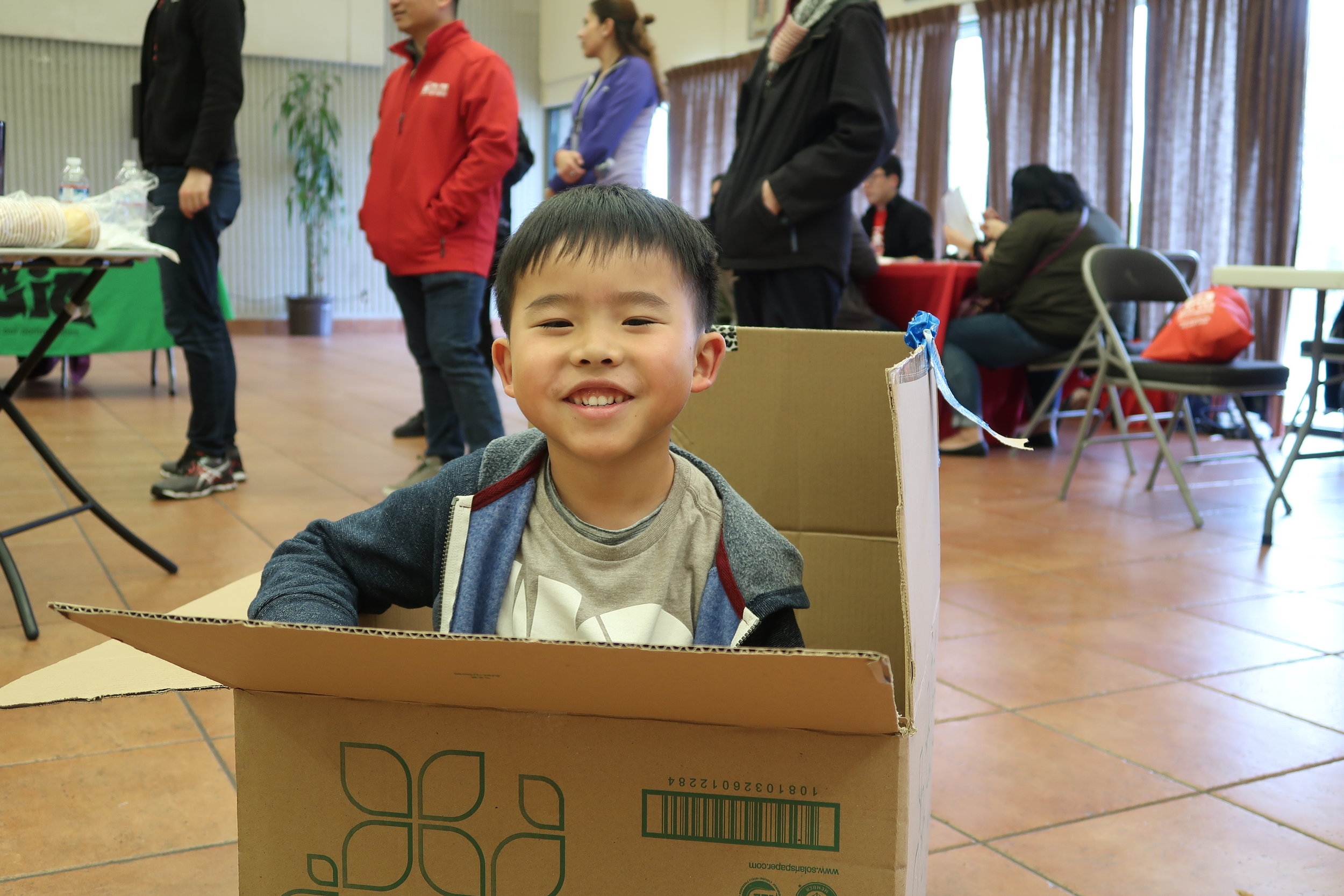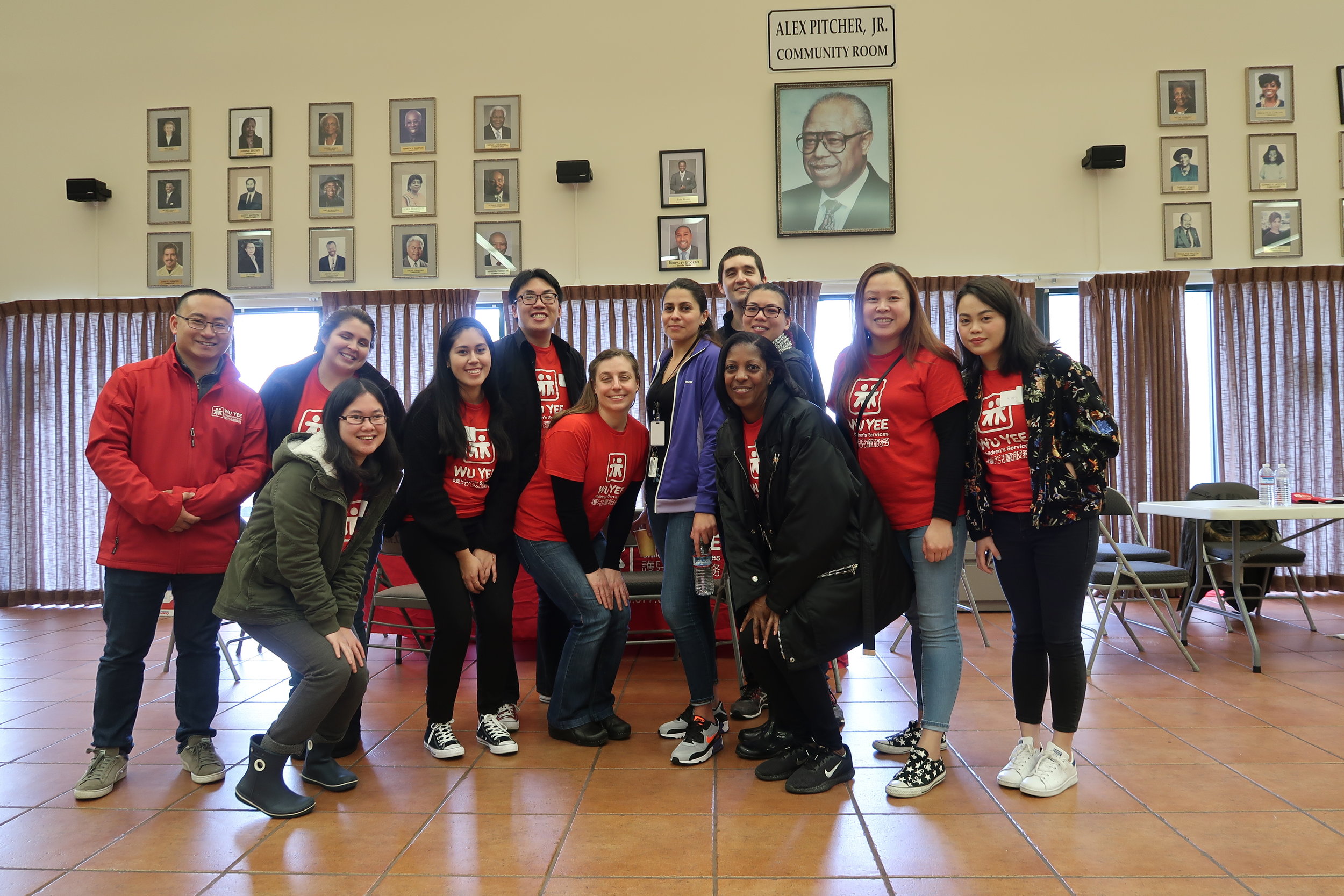 Wu Yee Children's Services held its Second Annual Pop-up Playground at its Southeast Child Development Center. This year, the event included onsite Head Start applications with the Enrollment team present to answer any questions, provide translation in Chinese or Spanish, and help with applications. Christopher Lew, ERSEA Attendance Specialist, articulated the importance of reaching out to the Southeast region, "Having childcare available for our under served communities across San Francisco, such as Southeast, gives the children and families the chances they need to improve their futures."
As in previous years, the Pop-Up Playground was a volunteer opportunity for University of Southern California's (USC) Bay Area Asian Pacific Alumni Association for the USC Alumni Day of SCervice, an annual, international volunteer day.
Children were given free-range to use their imaginations, and get creative with cardboard boxes, paint, pool noodles, art supplies and other items as families and volunteers took a back seat to the children's exploration. A pop-up playground is designed to encourage children to take calculated risks in order to learn resilience and problem-solving skills. The kids were free to build their own structures, tear them down, and play without many boundaries. Families, Wu Yee staff, and volunteers were present to oversee and facilitate the play without interfering.
Many thanks to our community partners, B*Magic, Five Keys Schools and Programs, San Francisco Public Utilities Comission, San Francisco Office of Early Care and Education, City College of San Francisco, Renaissance Parents of Success, Young Community Developers, Inc. - Black to the Future, The City and County of San Francisco, and Hunters Point Family.