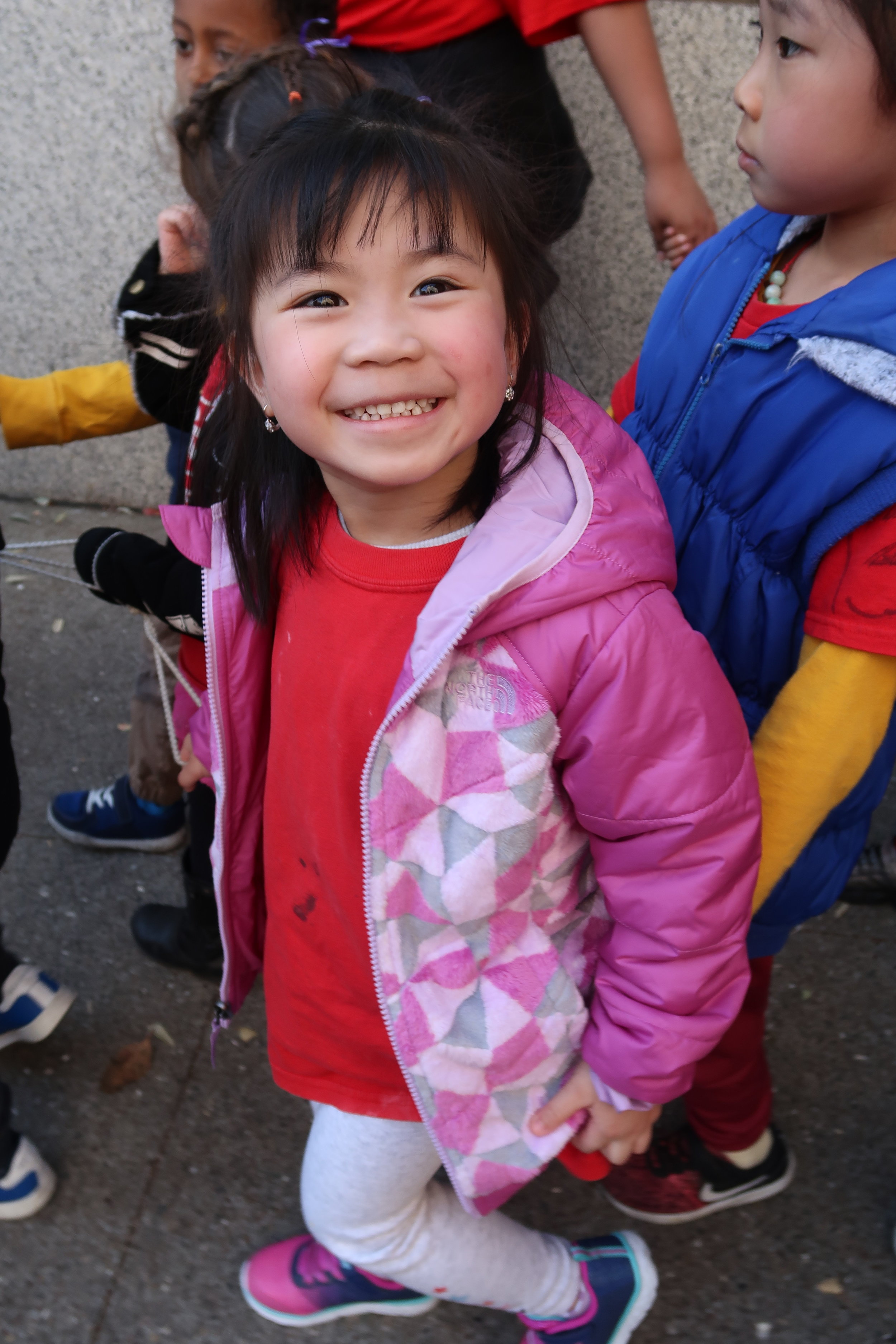 On Friday, April 12th, Wu Yee children, parents, teachers, and staff, joined California State Senator Scott Wiener, California State Assemblymember Phil Ting, San Francisco Board of Supervisors President Norman Yee, and countess other advocates for Early Care and Education (ECE) to rally for an increase in state-wide ECE funding.
The rally, held in front of the California State Building in San Francisco, asked state leaders to move forward toward fully funding the true cost of quality care in ECE programs from birth to preschool, and across child care centers and family child care homes. The rally, and following Walk Around the Block, highlighted Week of the Young Child, an annual celebration spotlighting early learning, young children, their teachers, families, and communities.
In a press release by Early Care Educators of San Francisco (ECESF), Governor Newsom's proposed investment of $500 million for ECE was questioned if it was enough to support the priorities of equity, quality and affordability for all California's children. "With a long history of devastatingly low investments," said CEO Monica Walters, "this has to to be first step in several years of meaningful investment in our state's youngest learners; paving the way for their future success as students, and ultimately as member of our civil society and workforce."
The rally concluded with children, parents, teachers , staff, and advocates walking around the block to show solidarity with ECE educators and staff and demonstrate support for an increase in state-wide ECE funding.