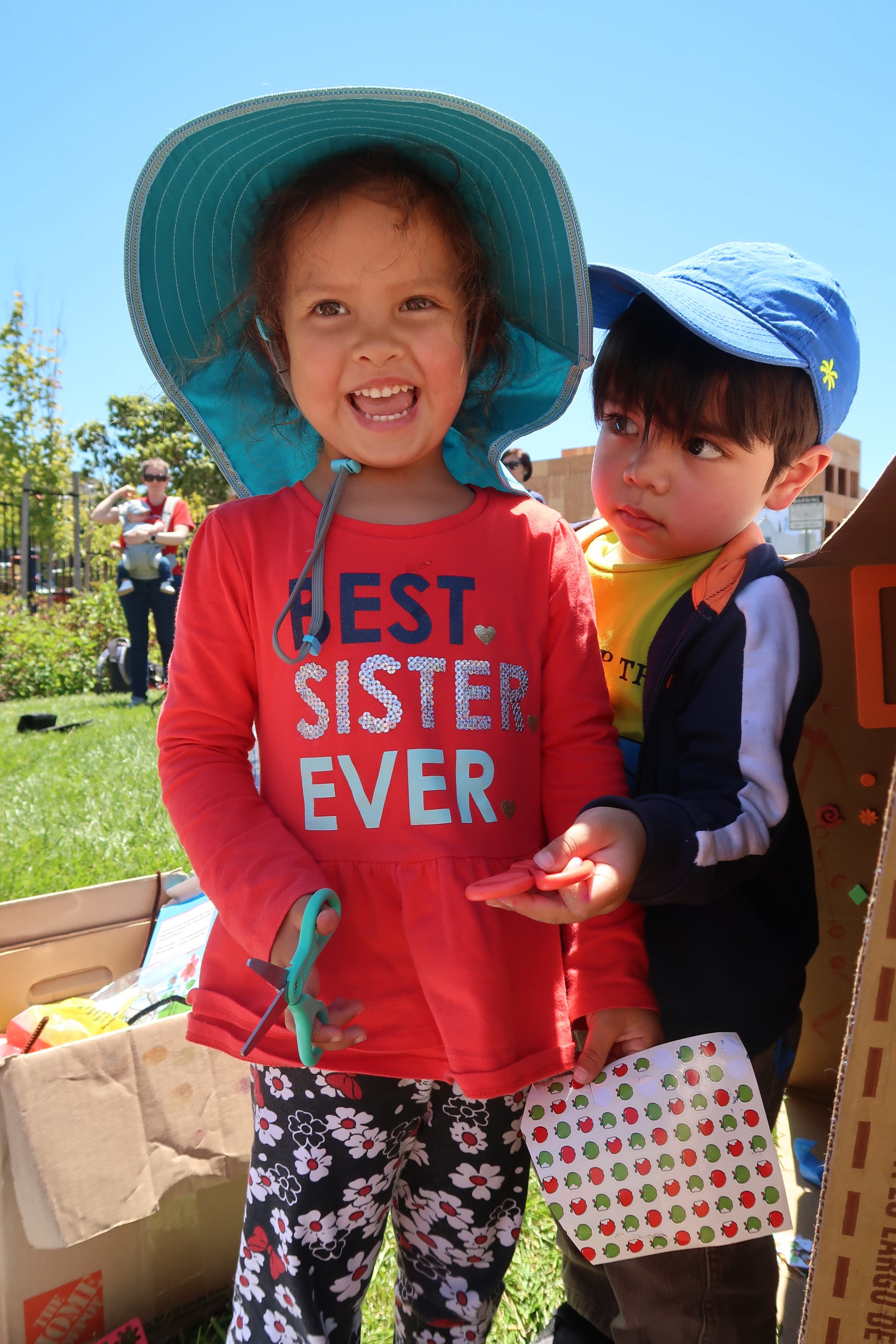 Saturday, June 8, 2019 brought a sunny day of family fun to the Bayview Opera House for International Children's Day Family Jamboree #FamJam19, co-hosted by Wu Yee and Tandem, Partners in Early Learning.
Children, their families and caretakers, and community members participated in activities which included mask making, face painting, a pop-up playground, Zumba, kids yoga, make your own slime station, pedal your own smoothie station, and a reptile petting zoo. Thanks to Lion Dance ME for the Chinese lion dance and Fely Productions for an African drumming and storytelling workshop. Thanks to our community partners: NEMS, WIC, CYCSF, CALWORKS HSA, 529 Scholarshare, Kaiser Permanente, SF Recreation and Park, Black to the Future, Music in Schools Today, Tree Frog Treks, SFPL Bayview Branch, and Good Samaritan Family Resource Center for bringing their resources to families.
An enormous THANK YOU to all of those that provided help in planning, supporting and bringing great energy to Wu Yee's and Tandem's International Children's Day Family Jamboree!