Highlights from Wu Yee's Gala 39
On September 15th, 2016, at the War Memorial & Performing Arts Center Green Room, Wu Yee Children's Services celebrated 39 years of building strong communities, helping families thrive and ensuring a brighter and healthier future for our children at our annual Gala.
Entertainment included music by Golden Gate Philharmonic's youth quartet, "The Kings of Strings," and a very special presentation of a new video showing the great work that happens at our Joy Lok center, produced by Edgar Garcia.
Congratulations to our Gala 39 Honorees!
Lillian Lew Dea Service Award
Laurel Kloomok
For service to Early Childhood Education, benefiting generations of San Francisco children and families.
Community Partner Award
Support for Families Inclusion Networks Project
For Leadership in supporting the inclusion of young children with disabilities and their families in early education
Community Service Award
Asian Pacific Islanders for Professional and Community Advancement (APCA) at AT&T
For their valued partnership with the Joy Lok Family Resource Center
Corporate Partner Award
Zendesk
For dedication and commitment to building neighborhood and community partnerships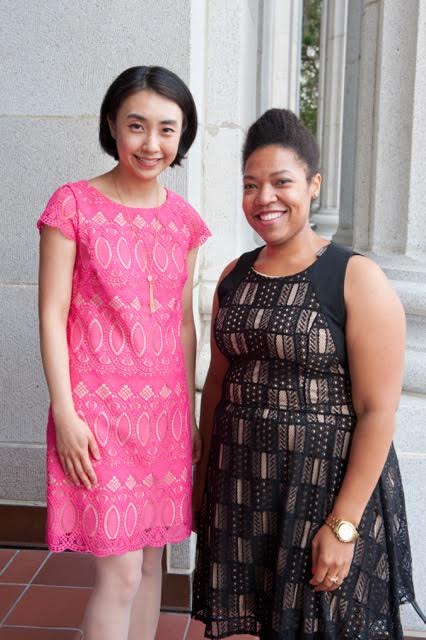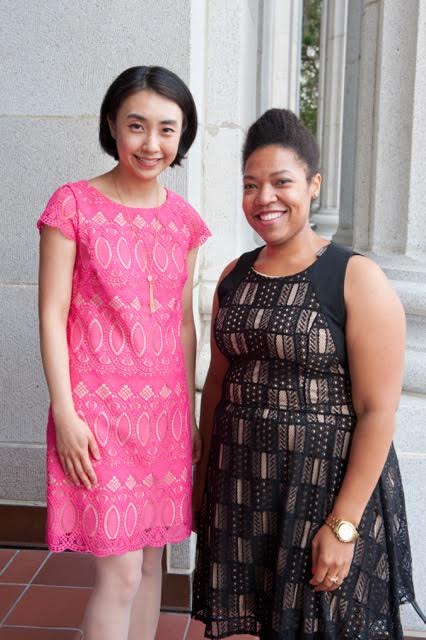 A very big thank you to our Gala 39 Sponsors!
Benefactor Level Sponsors
Wine & Beer sponsors
Constellation Brands
Cotchett, Pitre & McCarthy, LLP
Lagunitas Brewing Company
Norman Hersch
$1000 Donors
First Bank
Dr. Robert E. Lee
Patti Lew
Swinerton Builders
Visitacion Investments
Yum's Mechanical Co., Inc.
Donors
Cache Creek Casino Resort
Lilian Huijun Cai
Way Chan
Eva Cheng Gardner
Kar Lai Chow
Mark Colodny
Roderick Hong
Jack Sen Benevolent Association
Catherine Ko
Steven Lee
Jennie F. Lew
Xue Yan Lu
Magic Painting, Inc.
Minerva M. Aquino
Dr. Cherie Mohrfeld
Sonya Thomas
Tom Do HIng Foundation
Neill Tseng
Harry Wong and Joanne Ja
Centerpiece donors
Xiao Ling Liao
Li Yi Luo
Siu Kam Cheung
Selina Chen
Xiali Chen
Feng Chan Chen
Helen Fang
Tammy Ho
Tao Huang
Kam Oi Ieong Lam
Xue L Kuang
Ying Ngor Lee
Anna Yuk-Mei Li
Rong Ji Li
Xiu Ping Yu
Ya Ling Liao
Lan Xing Liu
Tina Liu
Yi Hong Mai
Yee Lin Suki Poon
Mabel Quon
Qiujin Shen
Run Man Shen
Mei Jian Tan
Chunyan Tang
Wen Zhen Tang
Ai Yun Tong
Shiu Kuen Tsang Ng
On-Lan Lina Wong
Heidi L Wong
Xue Xia Wu
Ying Xu
Xiaoling Yan
Andree Yang
Ruifen Zeng
Wenhua Zhang
Sunu Zheng
Yan Hong Zhou
Pauline Hong Wong
Xiaoxia Zhen
Miao Juan Huang
Xue Yan Lu
In-kind donors
AcroSports
Alcatraz Cruises
Aquarium Of The Bay
ay Area Discovery Museum
Beach Blanket Babylon
Bi-Rite Market
Boulder Creek Golf & Country Club
California Academy Of Sciences
California Shakespeare Theatre
California's Great America
Alice Pak-Yan Cheng
Children's Creativity Museum
Children's Discovery Museum Of San Jose
Clay By The Bay
Cole Hardware
Concannon Vineyard
Contemporary Jewish Museum
CuriOdyssey At Coyote Point
Disneyland
Exploratorium
Fine Arts Museums Of San Francisco/de Young Museum
Fog City Dogs
Four Seasons Hotel
Galileo Learning
Gilroy Gardens Family Theme Park
Golden State Warriors
Green Apple Books
Hafner Vineyard
Harrah's and Harveys Lake Tahoe
Hiller Aviation Museum
Image Printing
Joshua Ets-Hokin Photography
Kingston 11
La Petite Baleen
Lagunitas Brewing Company
Lakeshore Learning Materials
Lindsay Wildlife Museum
Henry Loh
Lovejoy's Tea Room
Luxespun
Marin Shakespeare Company
Ruthanne Lum McCunn
Michael Merrill Design Studio
Milan Yoga
Oakland Symphony
Pier 39
Presidio Bowling Center
Pump It Up of San Francisco
Radio Africa & Kitchen
Ravenswood Winery
San Francisco 49ers
San Francisco Ballet
San Francisco Fire Department
San Francisco Giants
San Francisco Playhouse
Slide Ranch
SMUIN Ballet
Sonoma Canopy Tours
Sonoma Raceway
SoulCycle SOMA
Sterling Art Services, LLC
Tenderloin Museum
The Lawrence Hall Of Science
Neill Tseng
Trader Joe's Bay Street
Twomey Cellars
John Uselman
Wee Scotty
Carol Wong
Yank Sing
Yerba Buena Center for the Arts